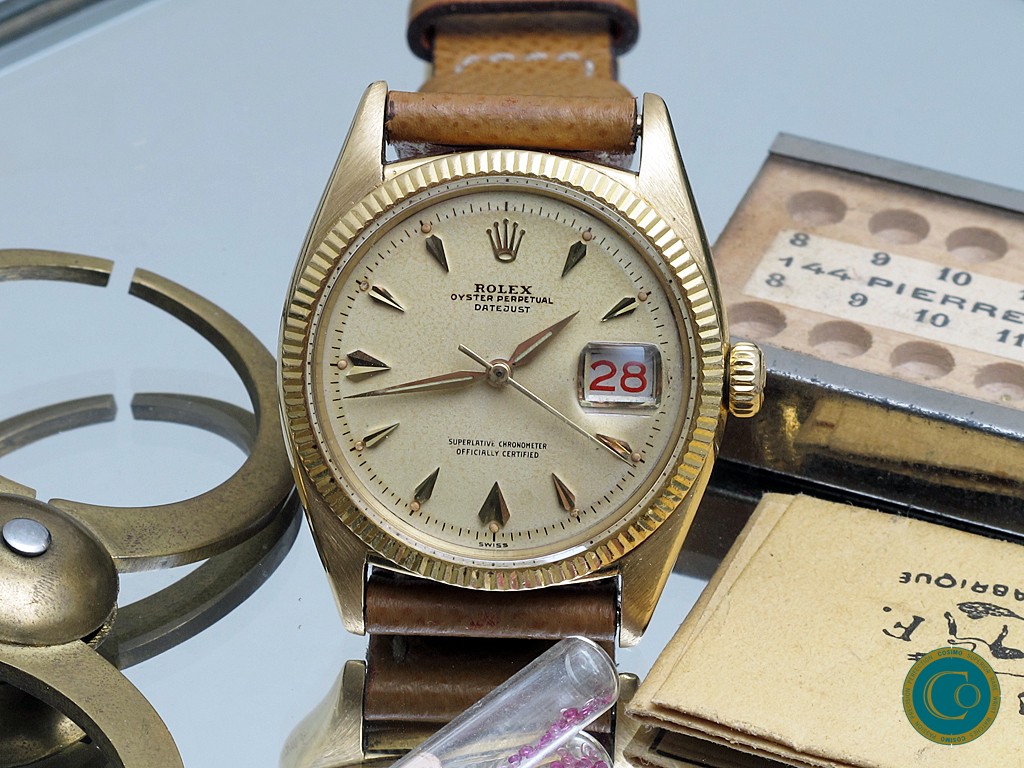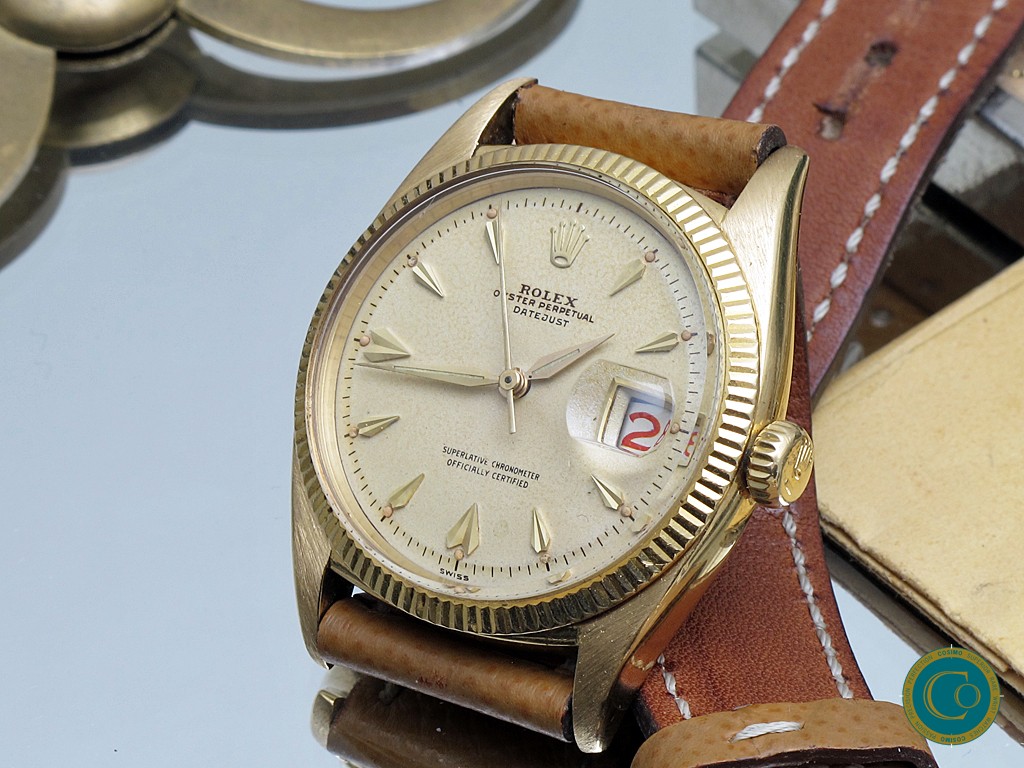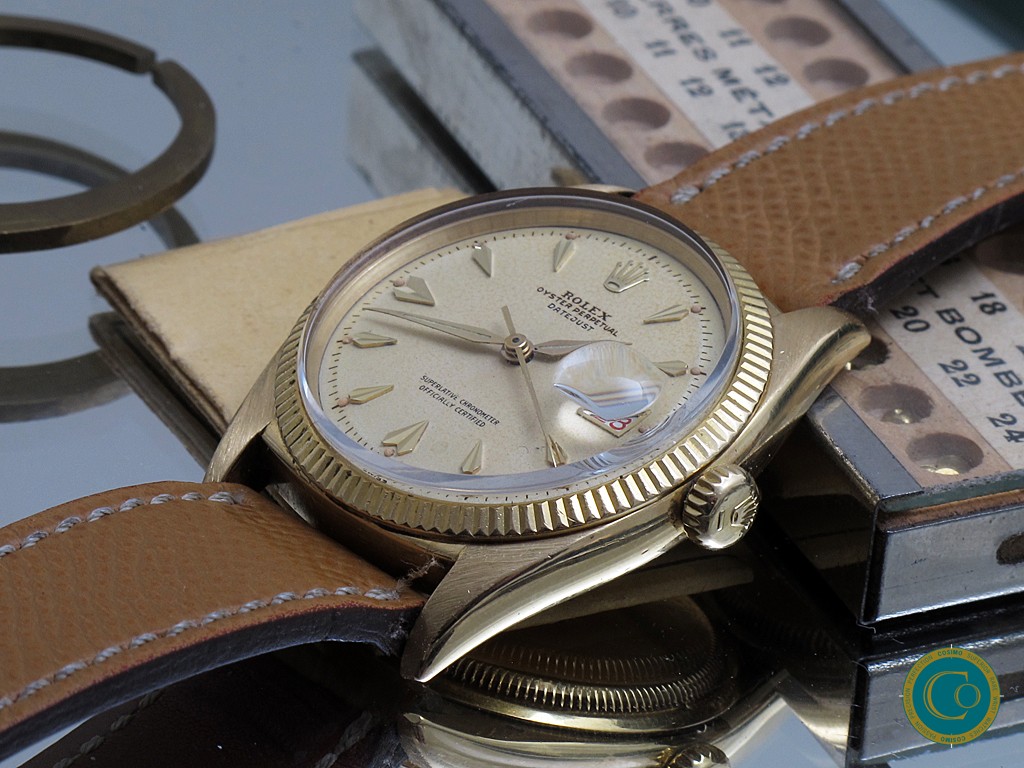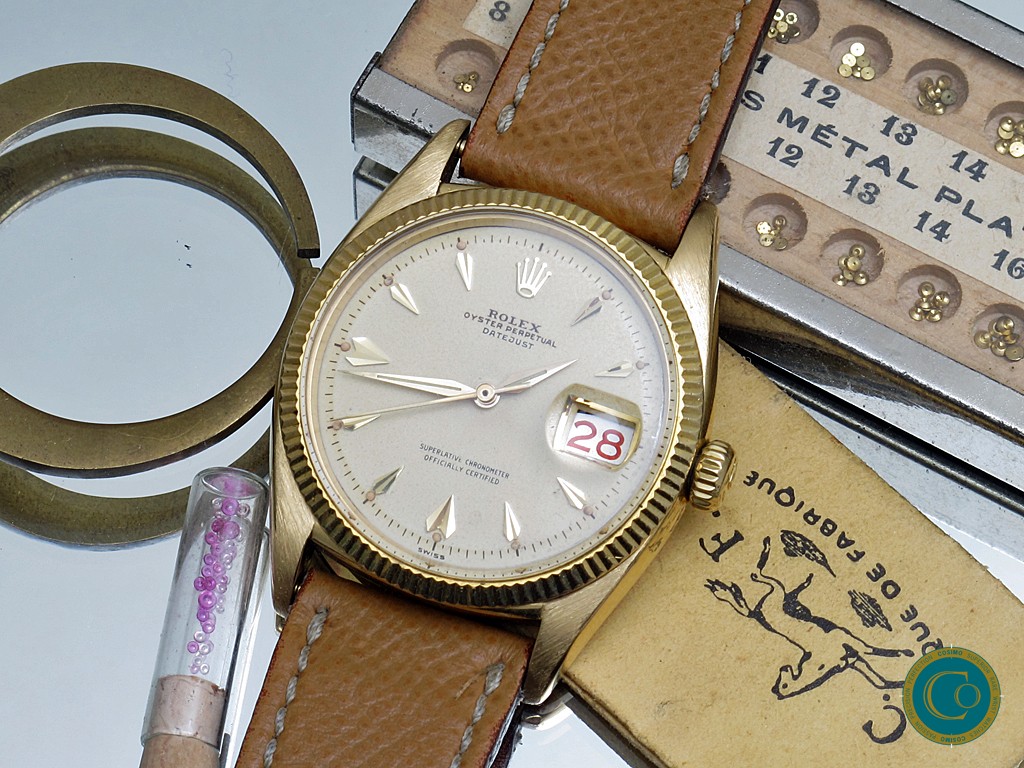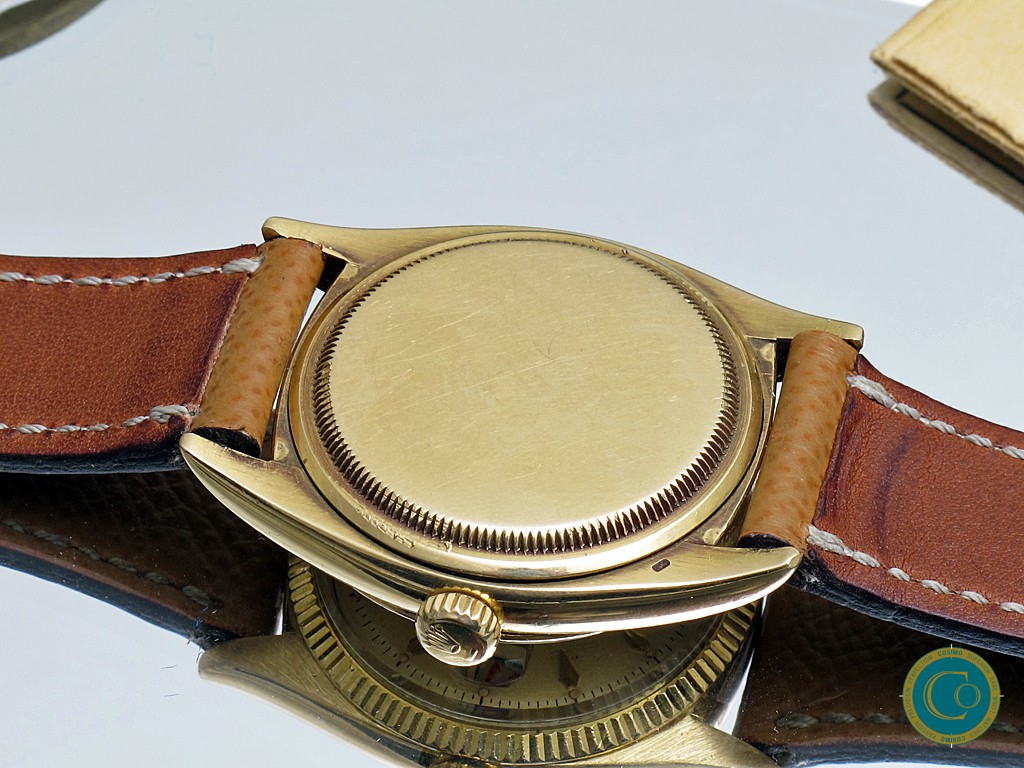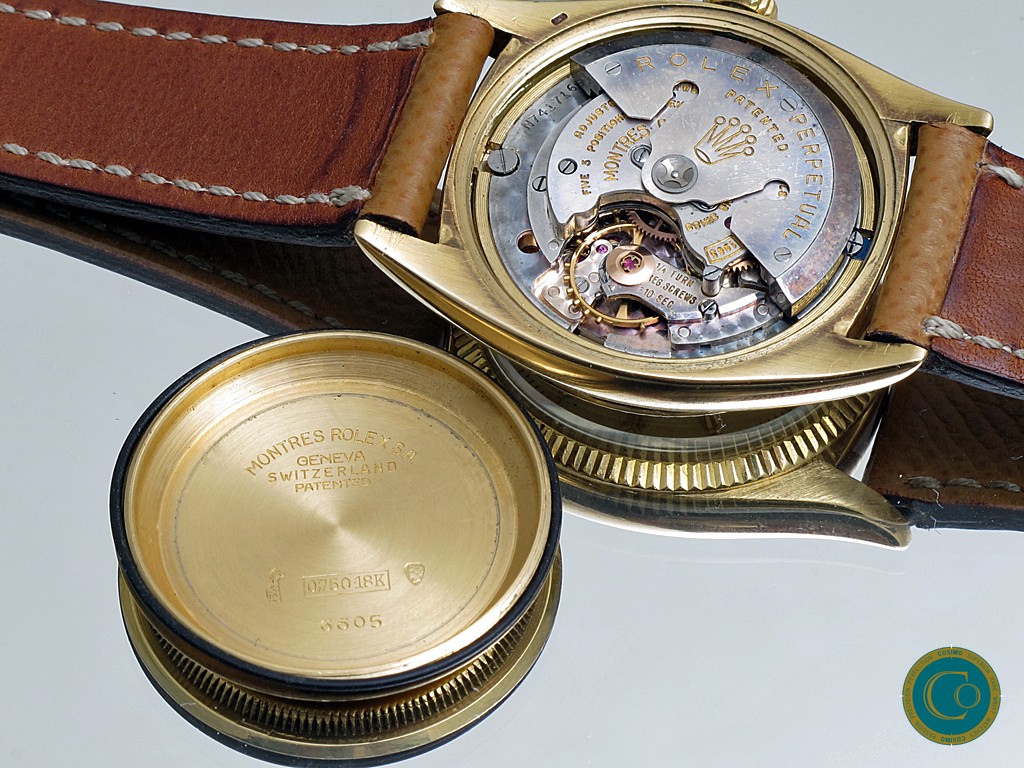 18k gold Rolex 6605 Datejust from 1957 with beautiful SWISS Radium dial.
Rare Rolex 6605 Datejust in 18k yellow gold.
This beautiful Datejust has still his original Swiss radium dial and his original roulette date
The dial is color change from white to a beautiful cream colour.
All the radium dots are still there and matching perfect with the hands,
The watch is in perfect running condition.
Import taxes & import cost are the expense of the Buyer. 
NOTE: All our watches are bank stored and can be visited with 1 to 2 days processing time 
Price
Sorry, this watch has been sold.