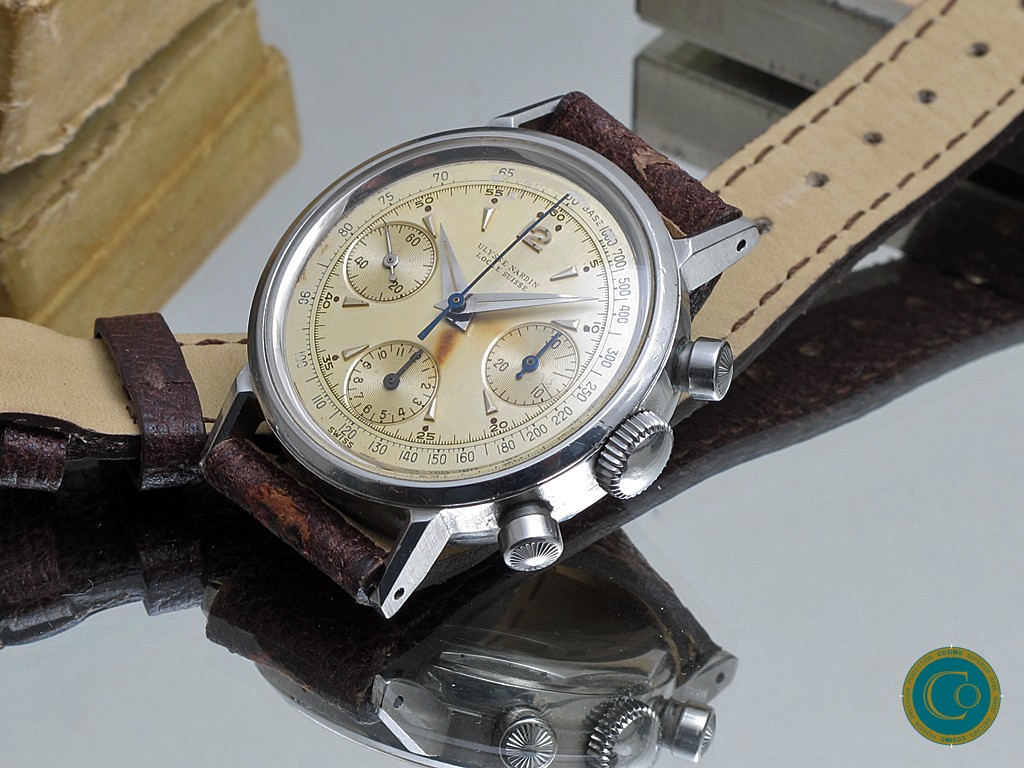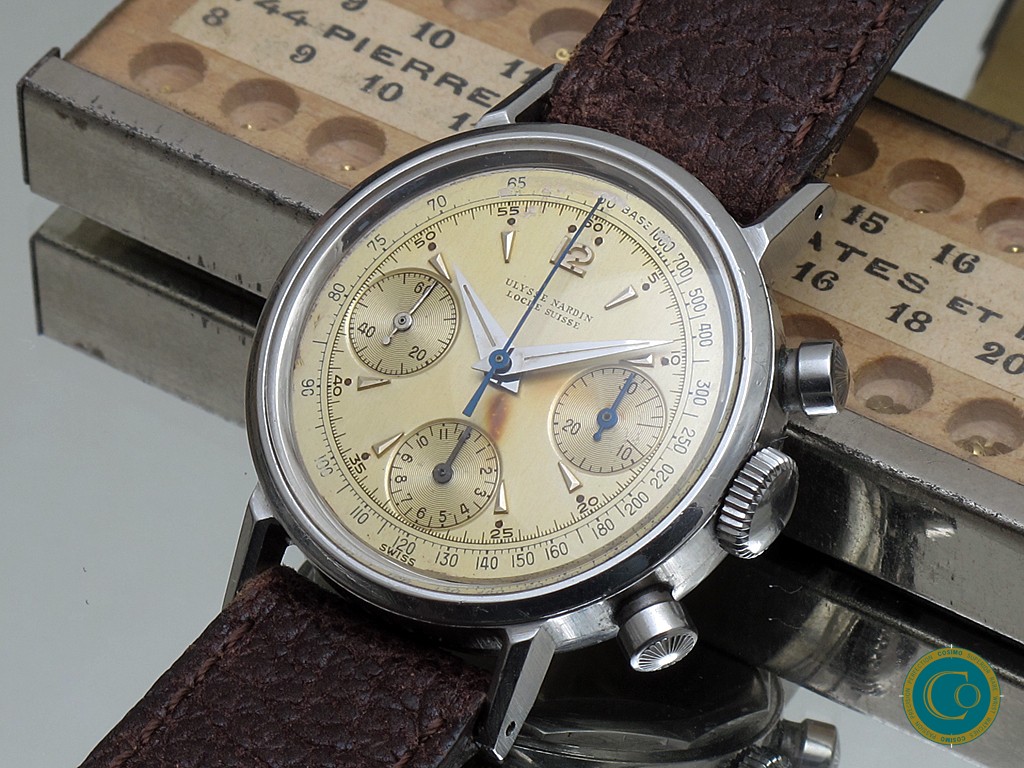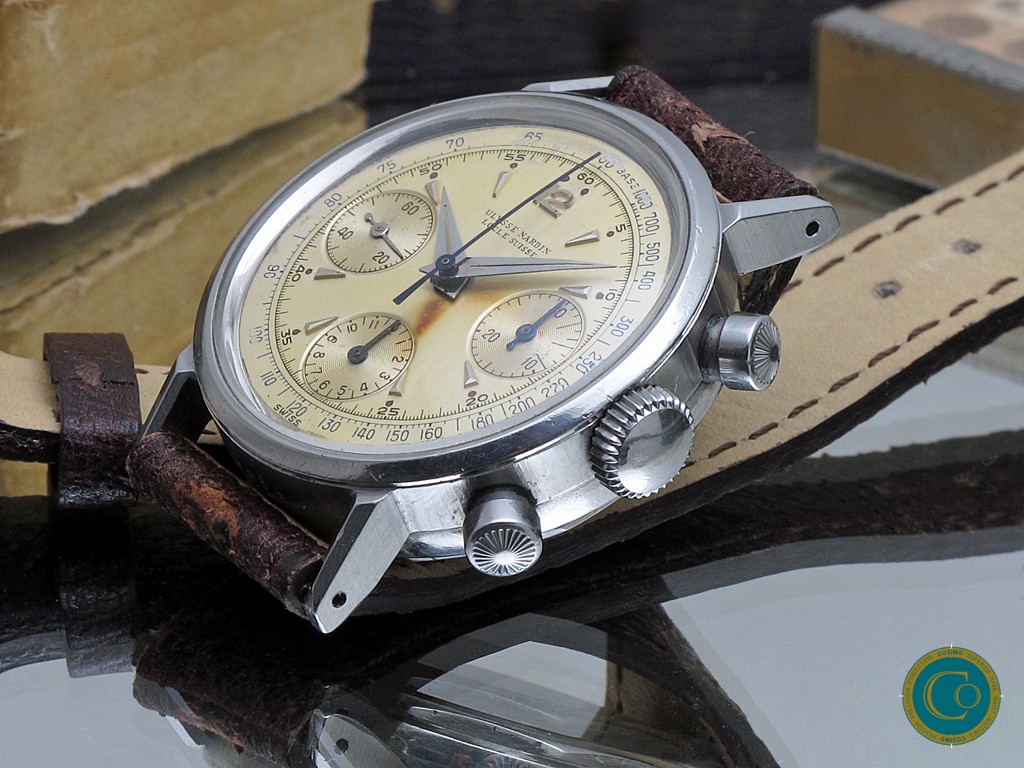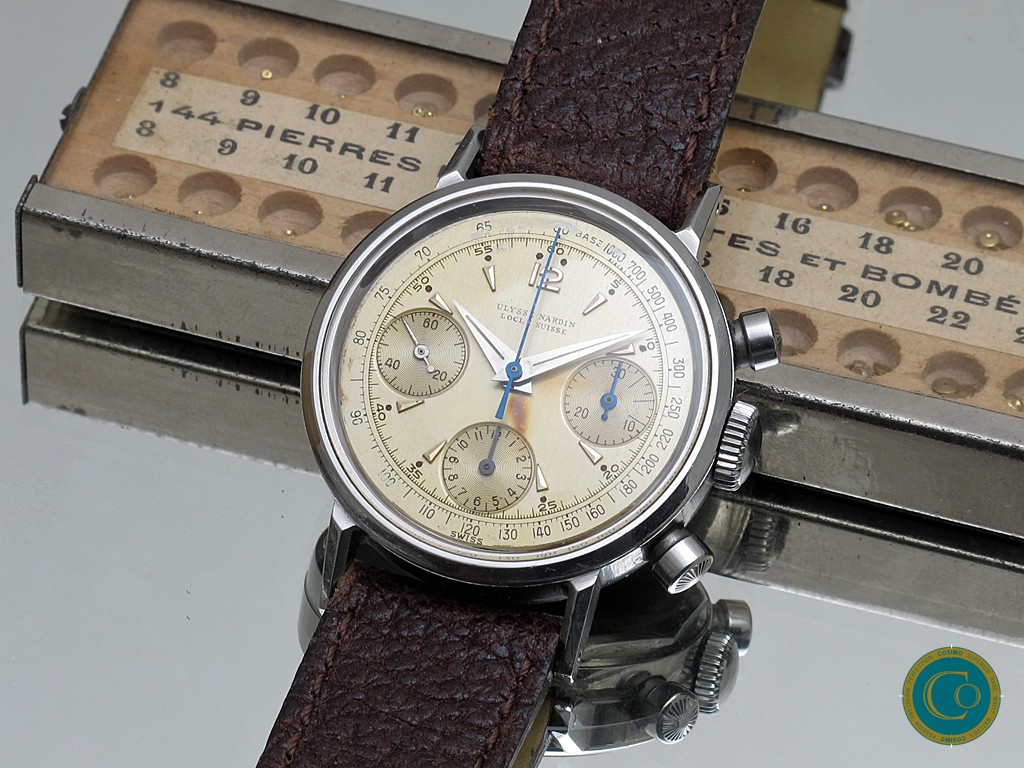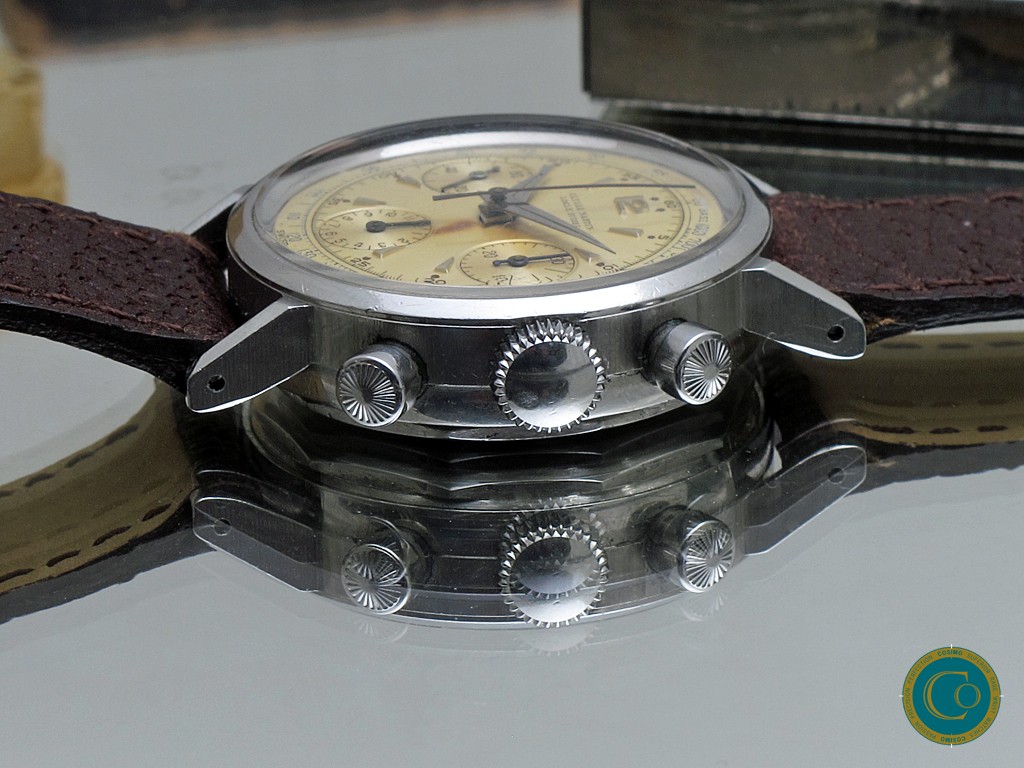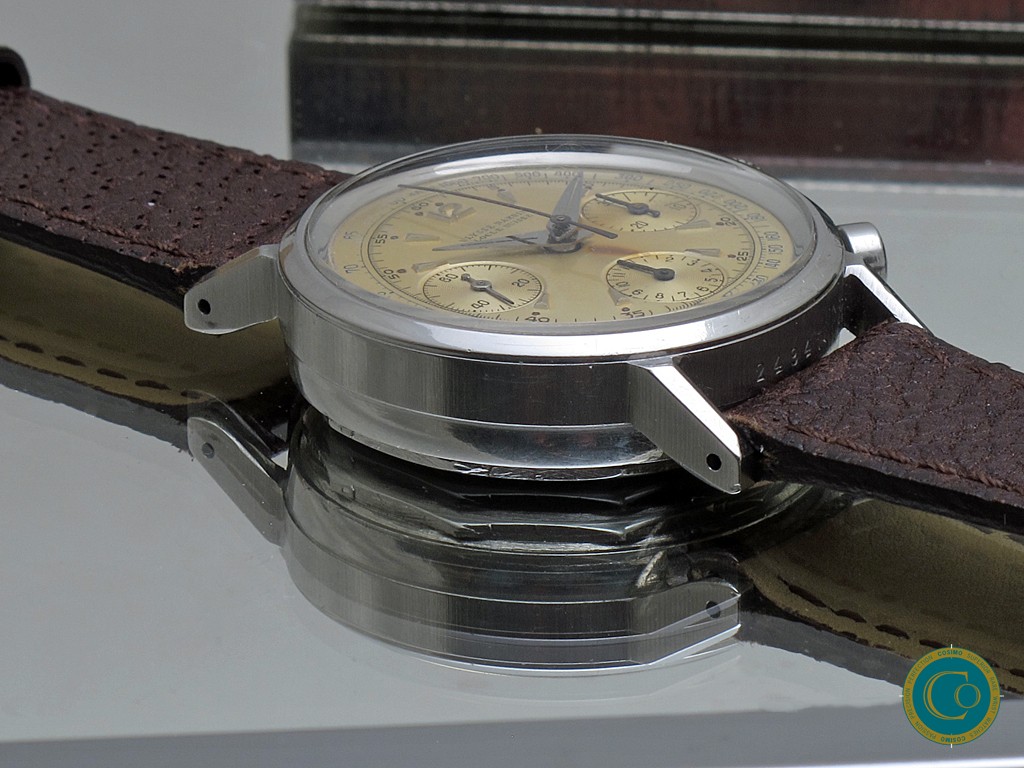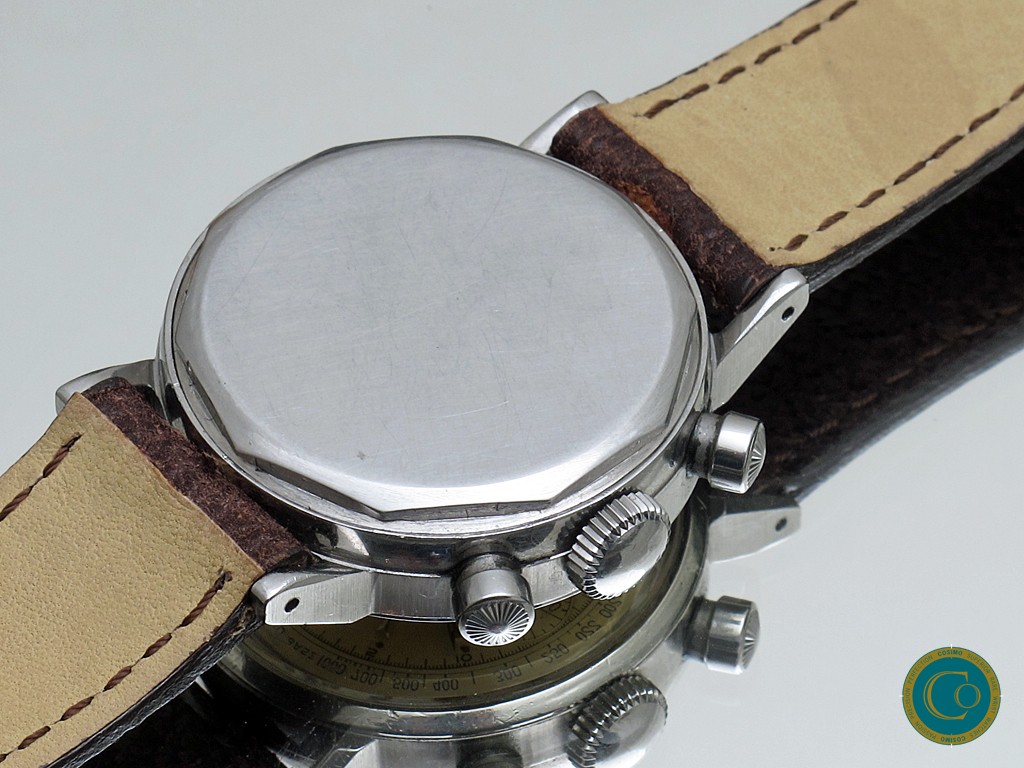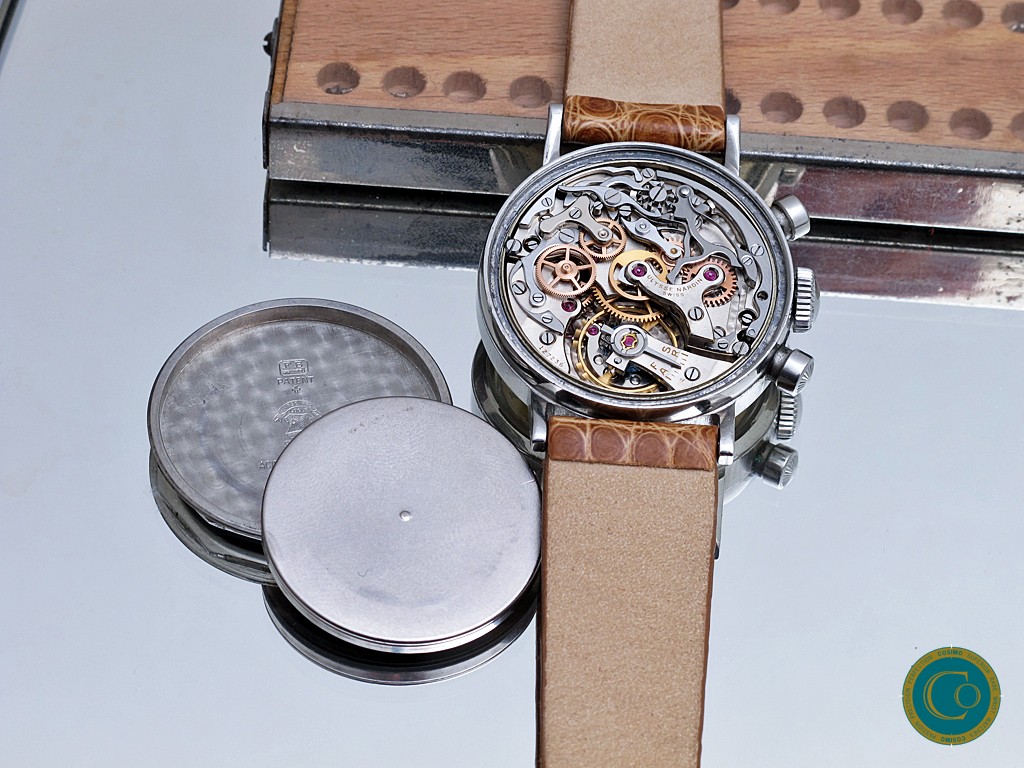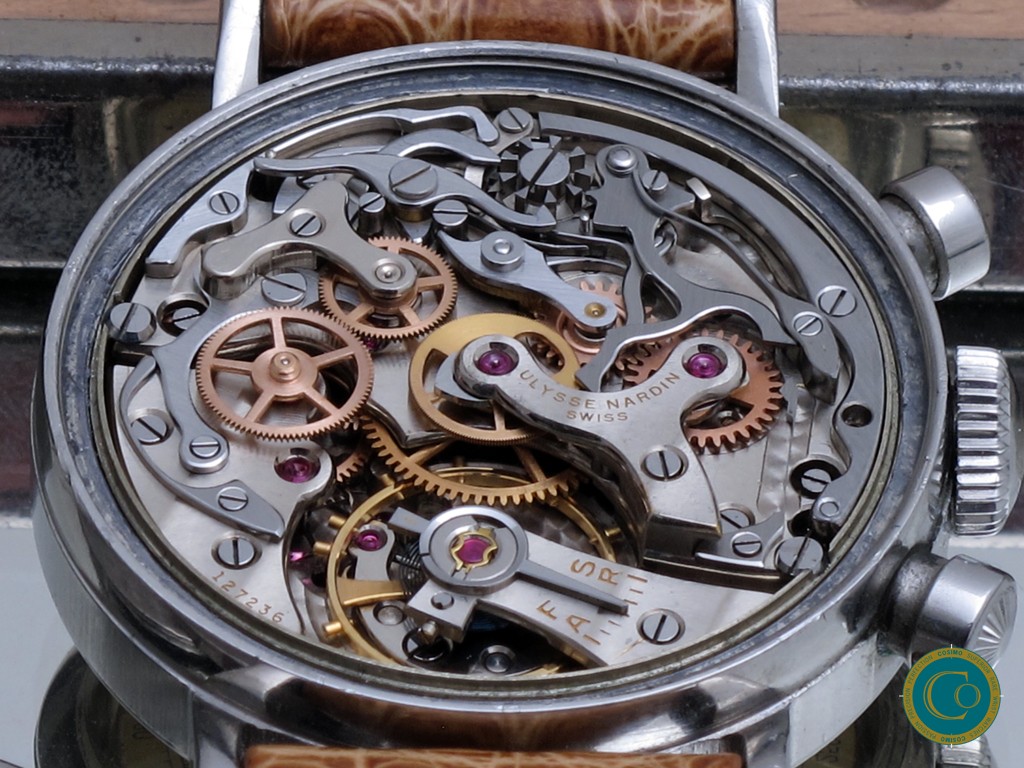 Extremely Rare Ulysse Nardin chronograph with Steel waterproof Borgel (FB) Case and Tasti tondi pushers
Untouched Ulysse Nardin chronograph from the 50's
The dial is beautiful, but the hands have made some radium burns on it. at 5:10
The reason for that is, that it was in a draw for more than 30 years.
And the radium from the hands have burn it to the lacquer layer off the dial
Beautiful  steel 35mm FB (Borgel) case is in perfect mint and unpolished condition.
The original Tasti Tondi pushers  are stil there.  
Movement is a very high grade Valjoux 72 movement, and is running perfect.
In the last 20 years I have seen only 3 other UN Tasti tondi Chrono's.
They are extremely rare!!!
mport taxes & import cost are the expense of the Buyer. 
NOTE: All our watches are bank stored and can be visited with 1 to 2 days processing time
Price
Sorry, this watch has been sold.