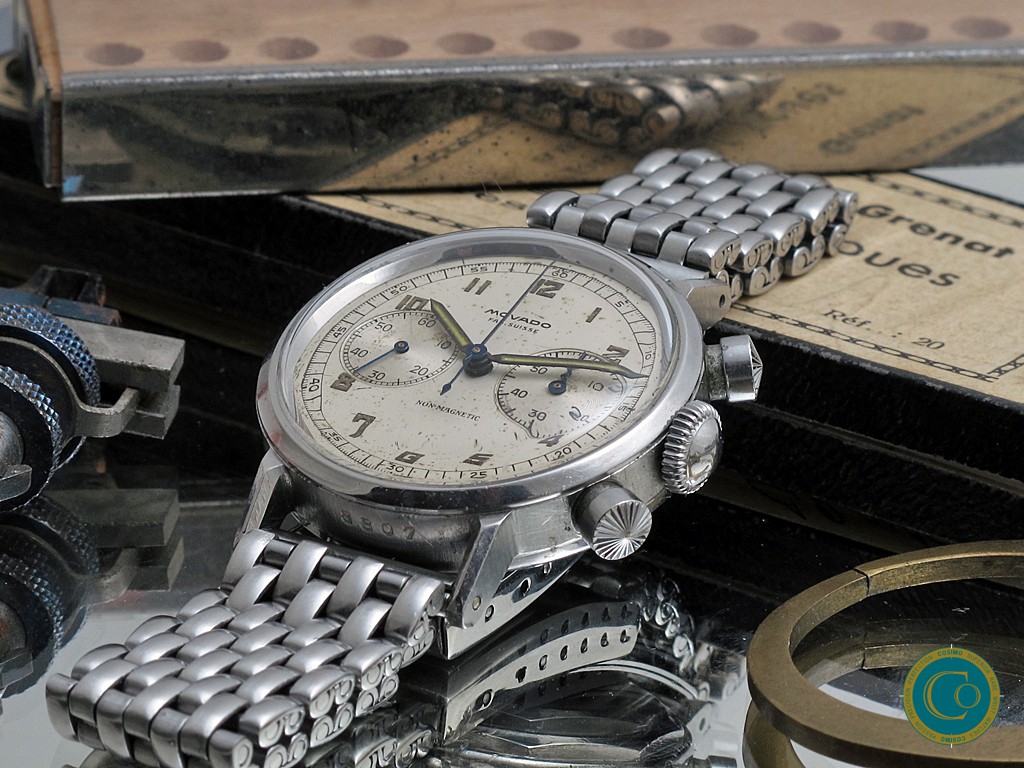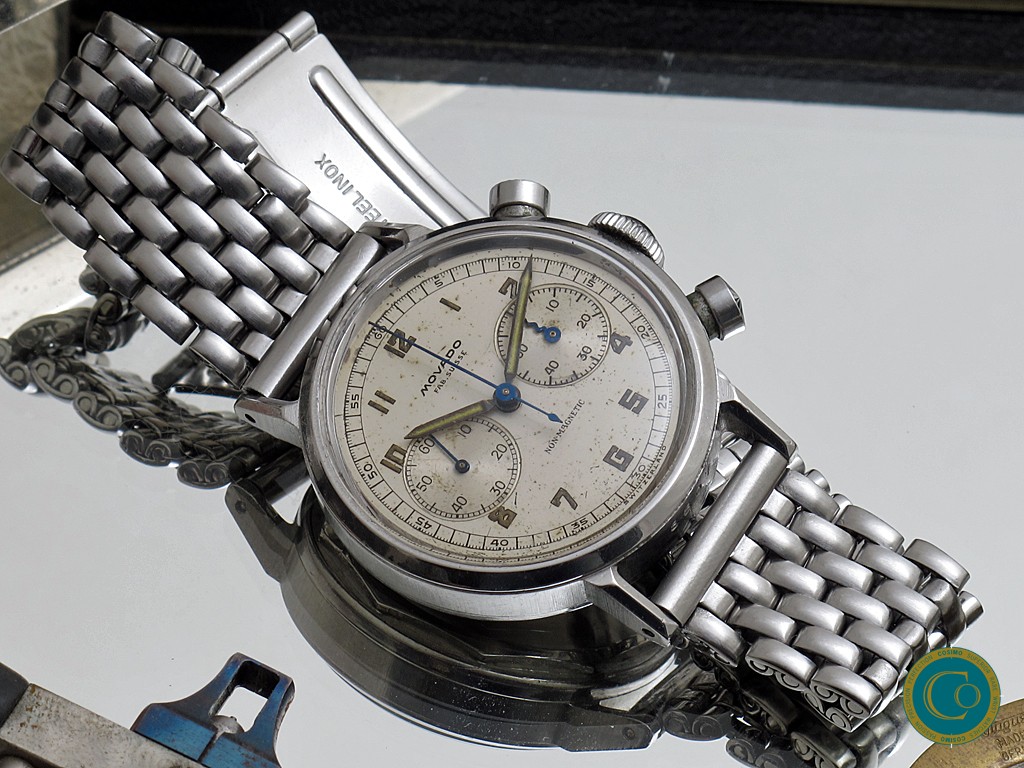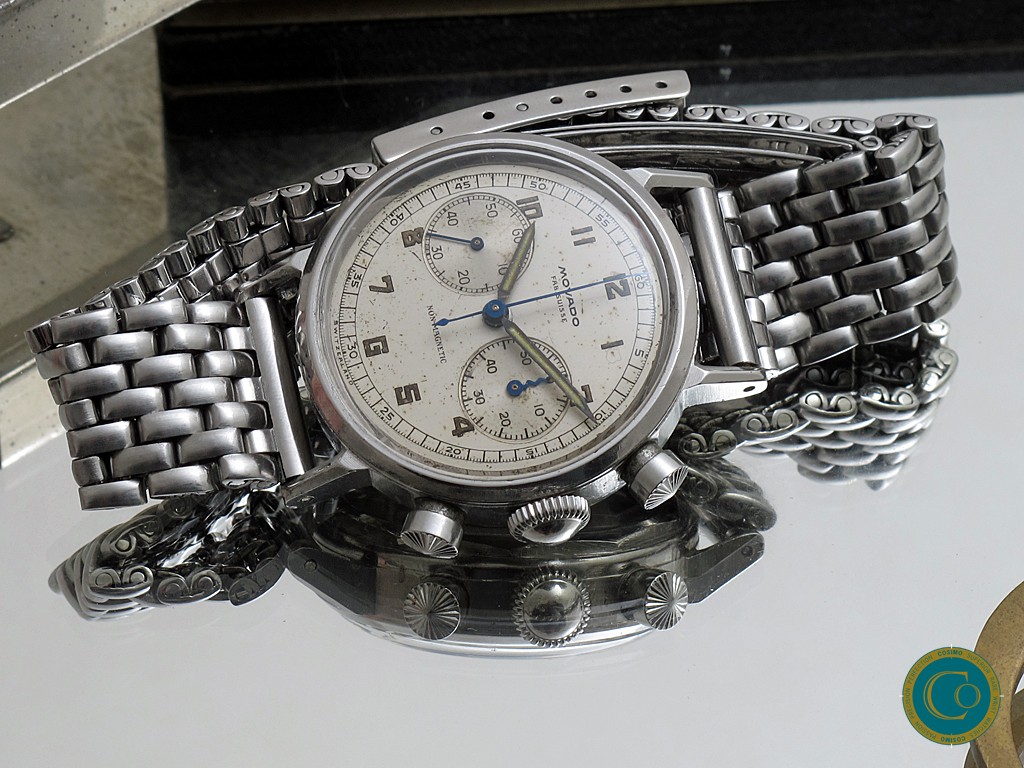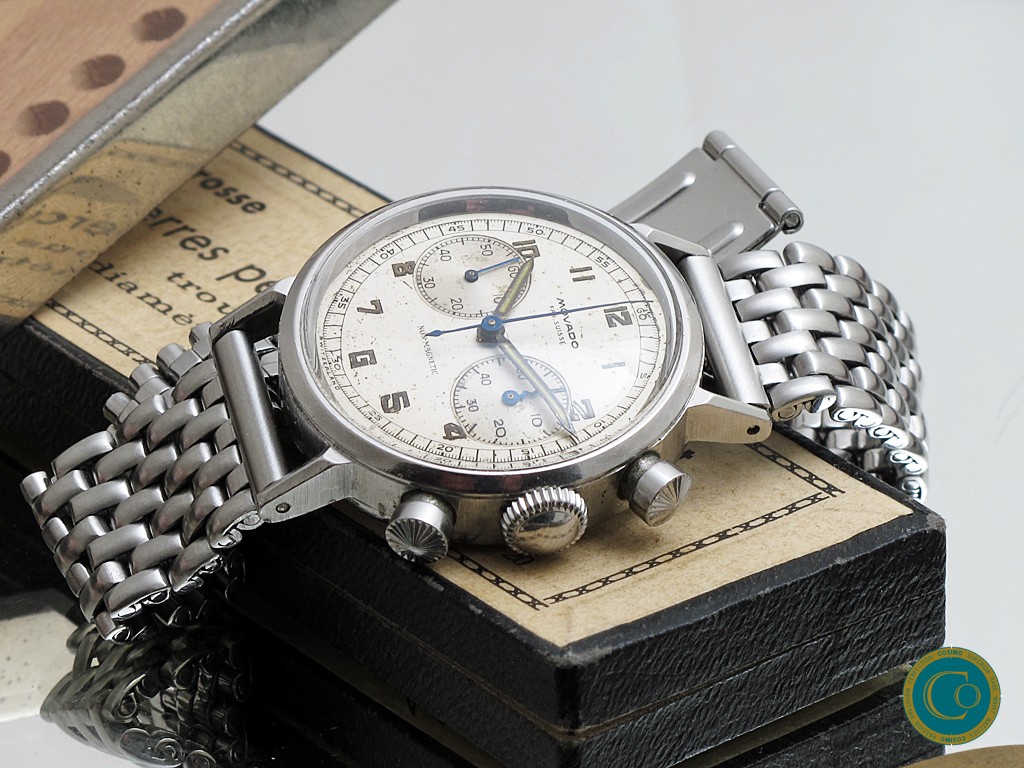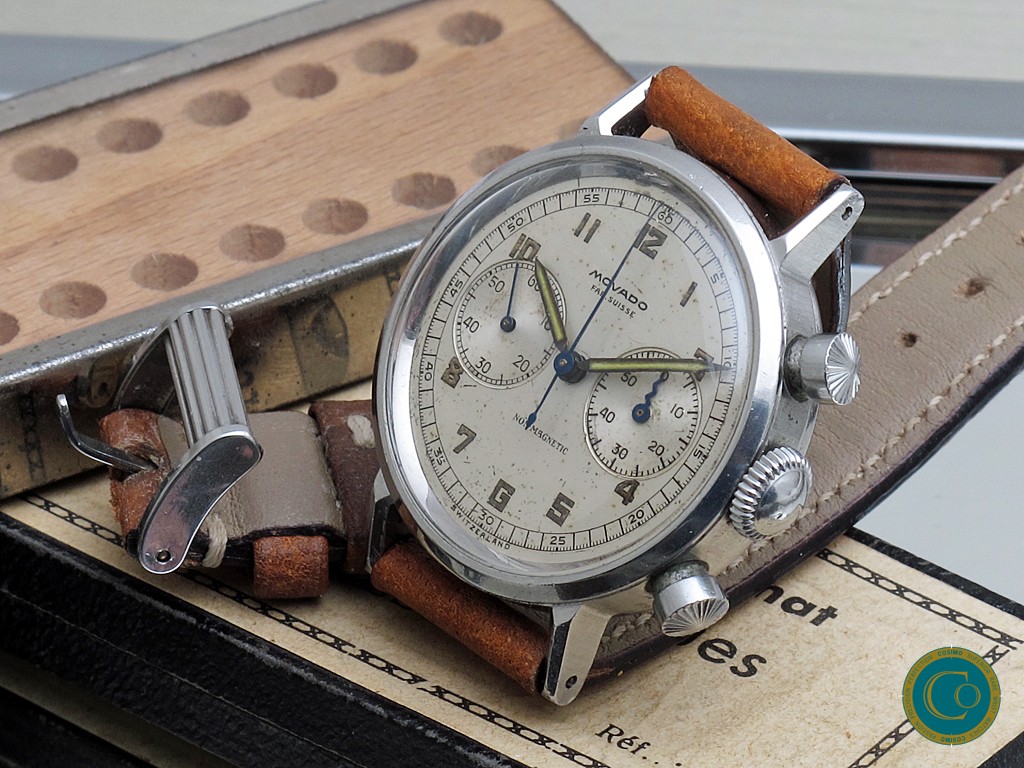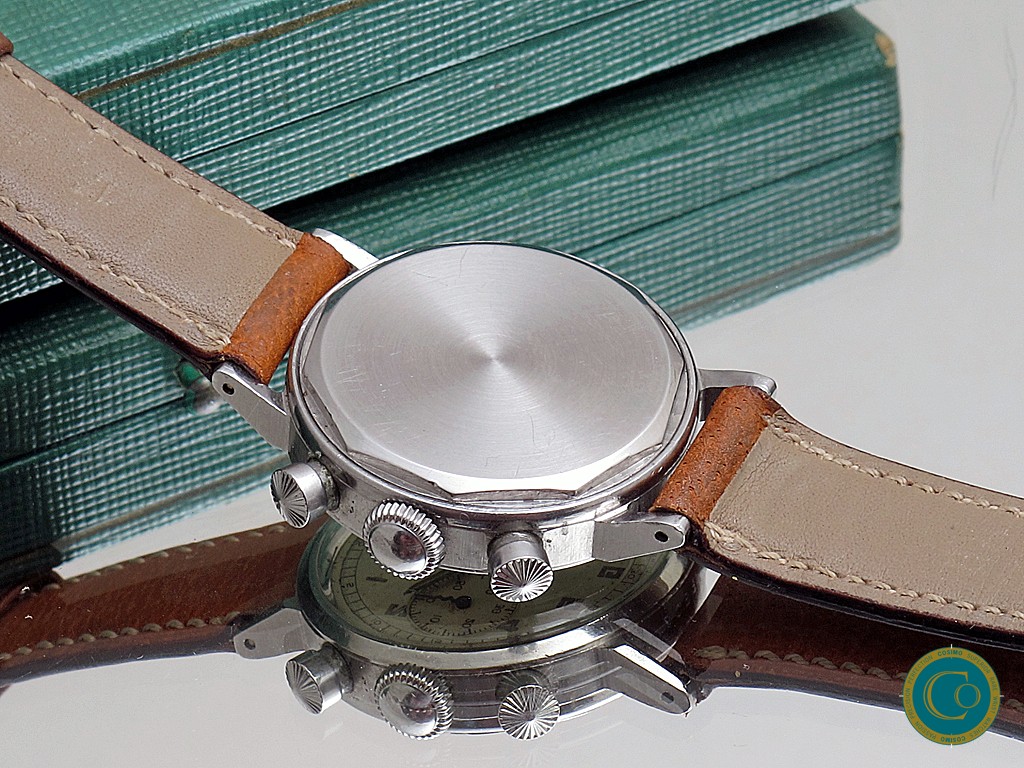 Movado M90 Tasti-tondi chronograph with steel FB case
Water proof Movado M90 chronograph from the 40's
Movado M90 Tasti-tondi chronograph from the 40's.
With super rare radium dial.
The Steel Borgel 33mm (FB) Case is in mint in untouched
It is very rare to find a m90 in this condition, 
 

import taxes & import cost are the expense of the Buyer. 
NOTE: All our watches are bank stored and can be visited with 1 to 2 days processing time
Price
Sorry, this watch has been sold.