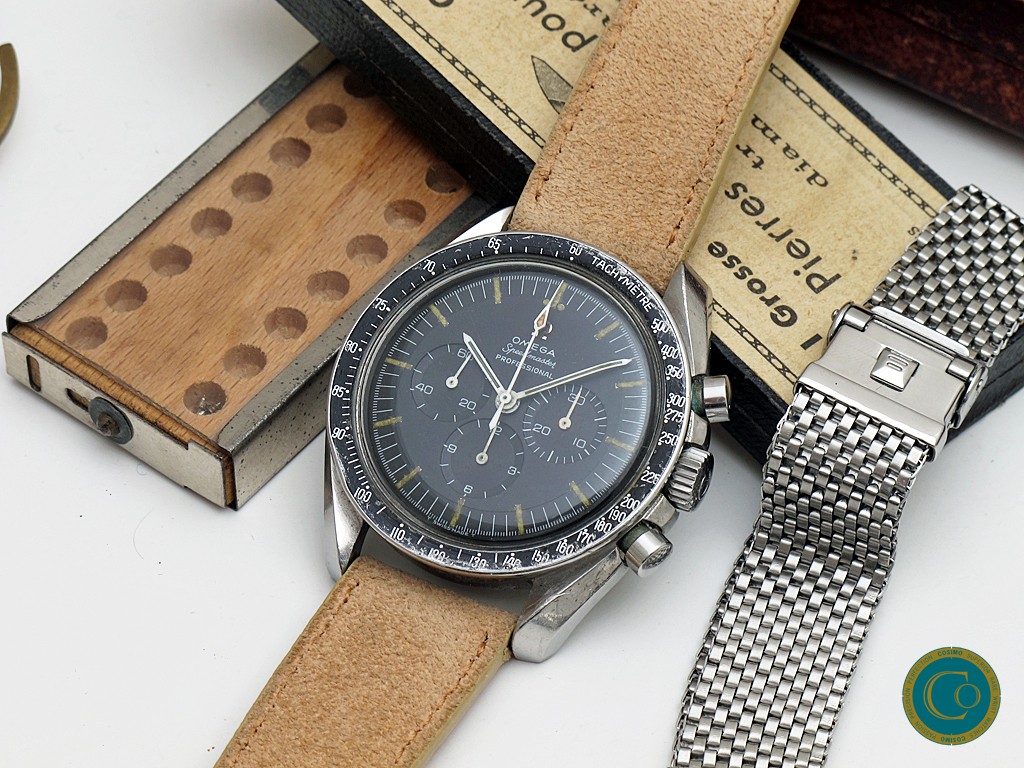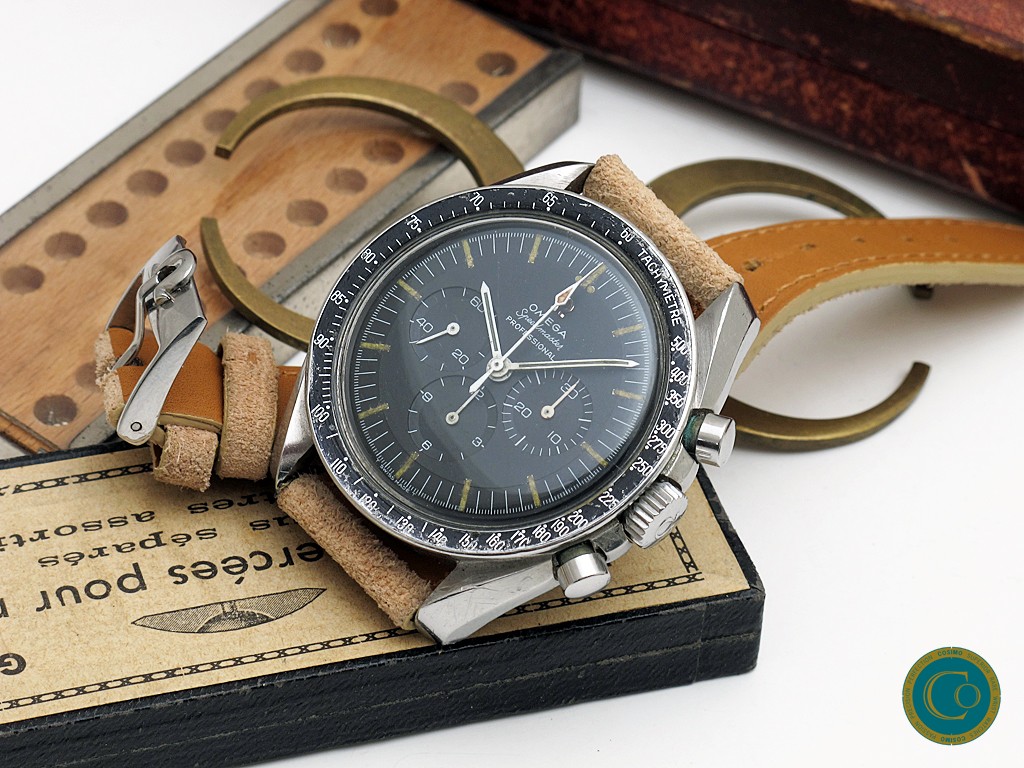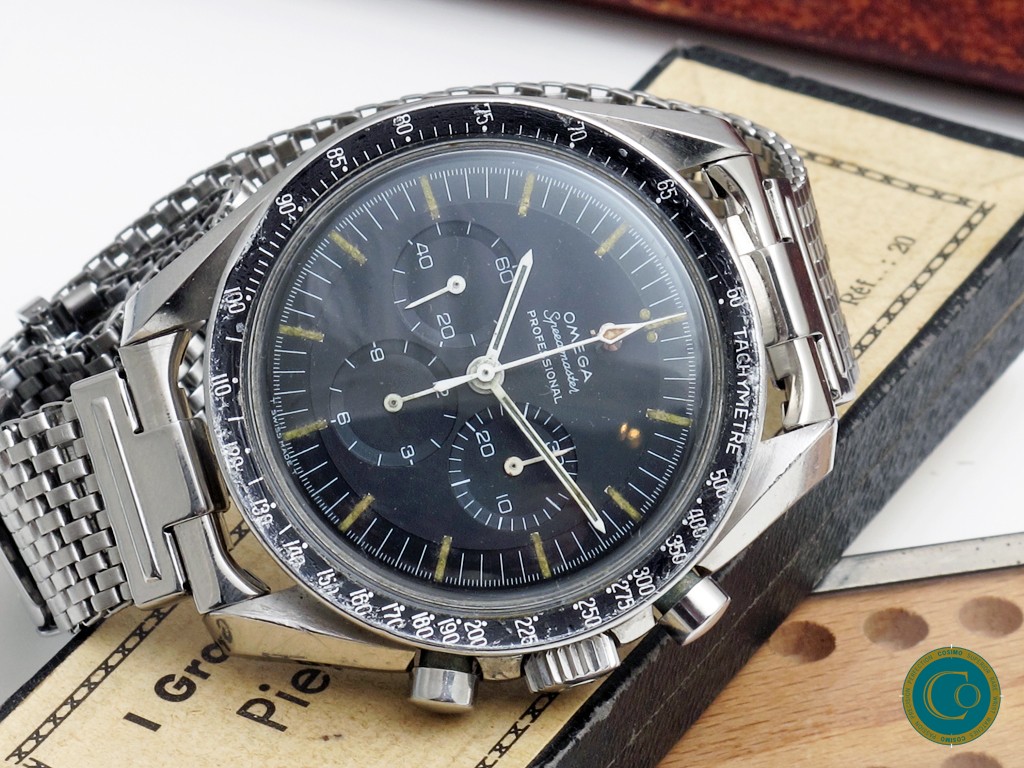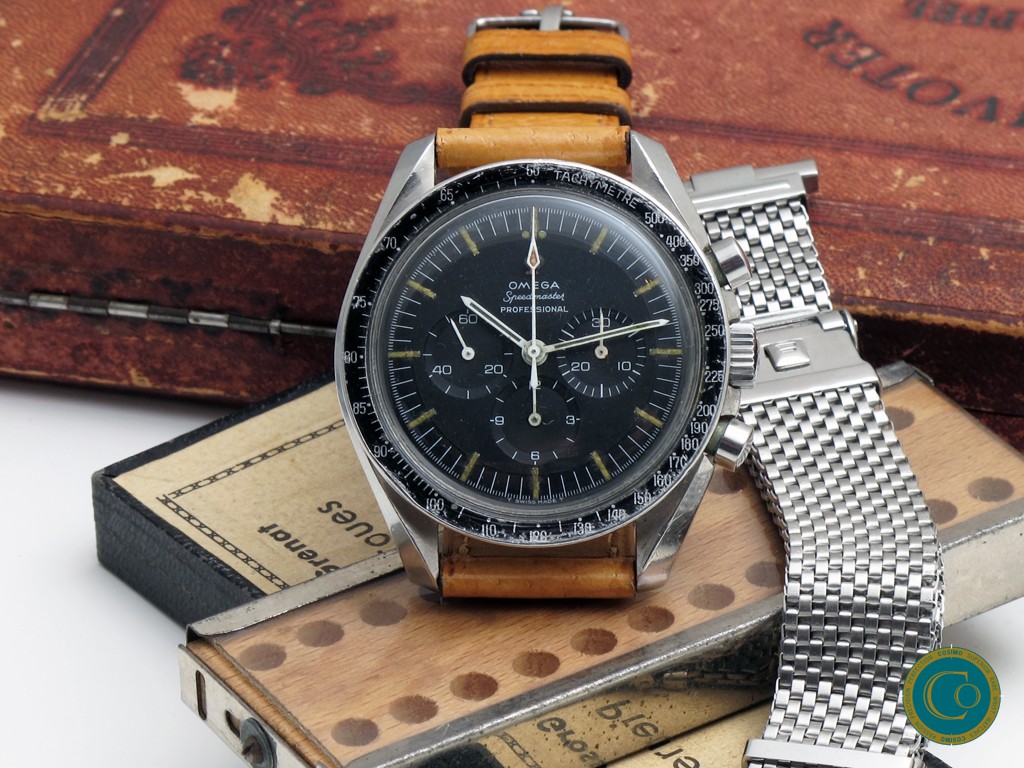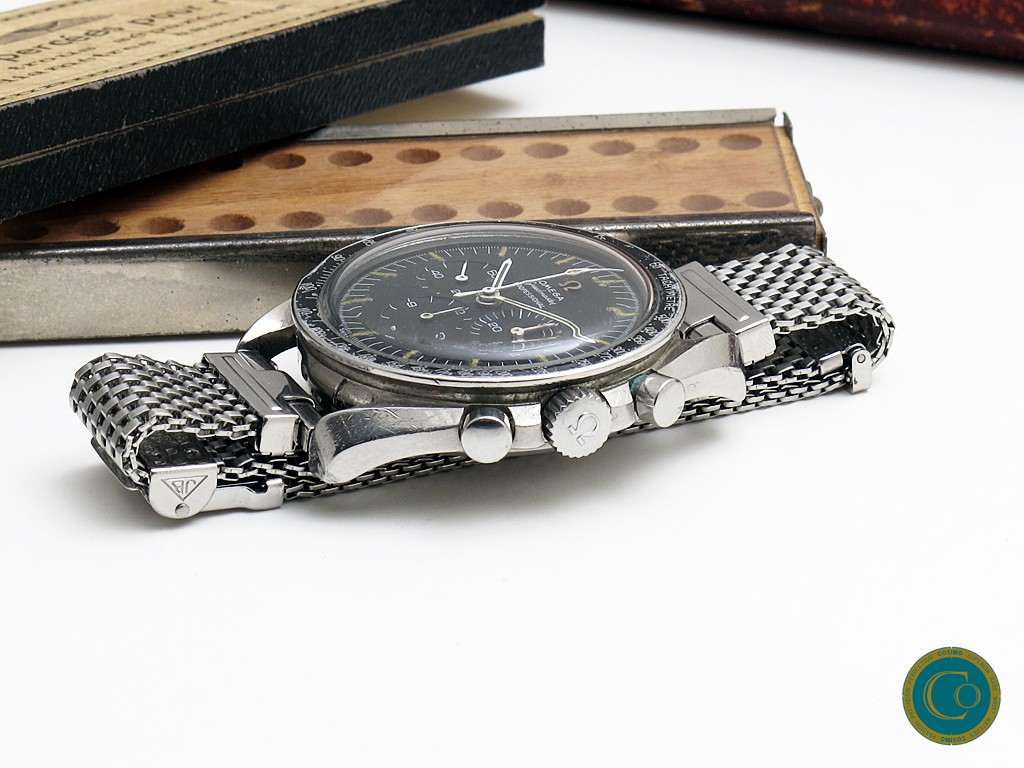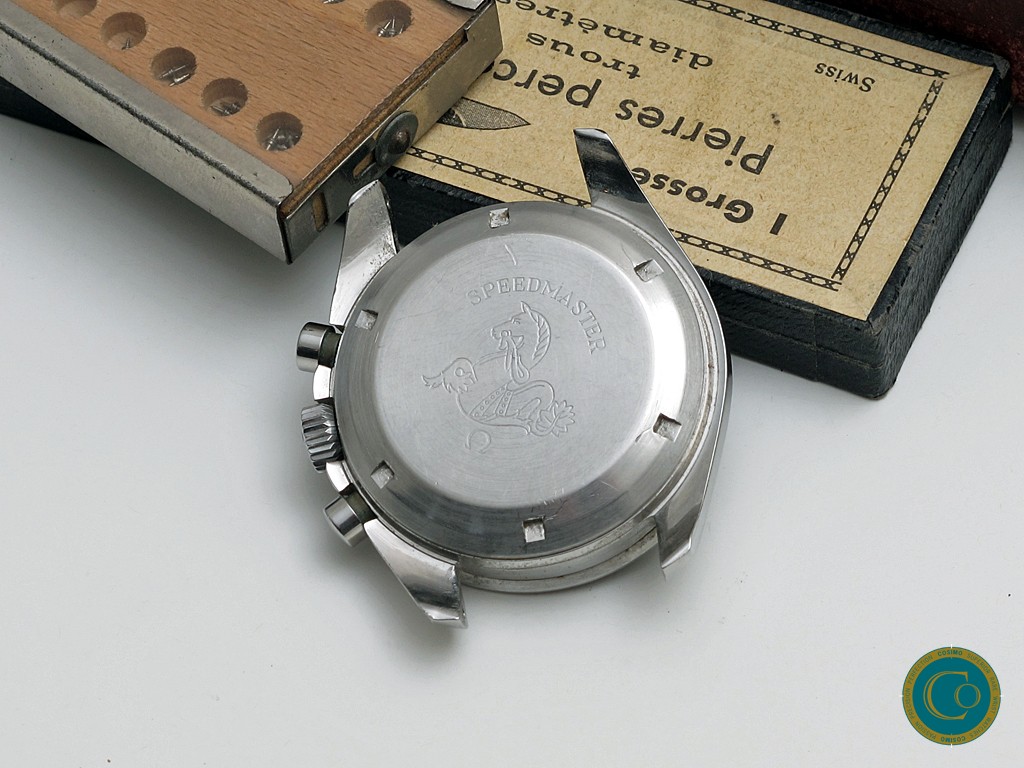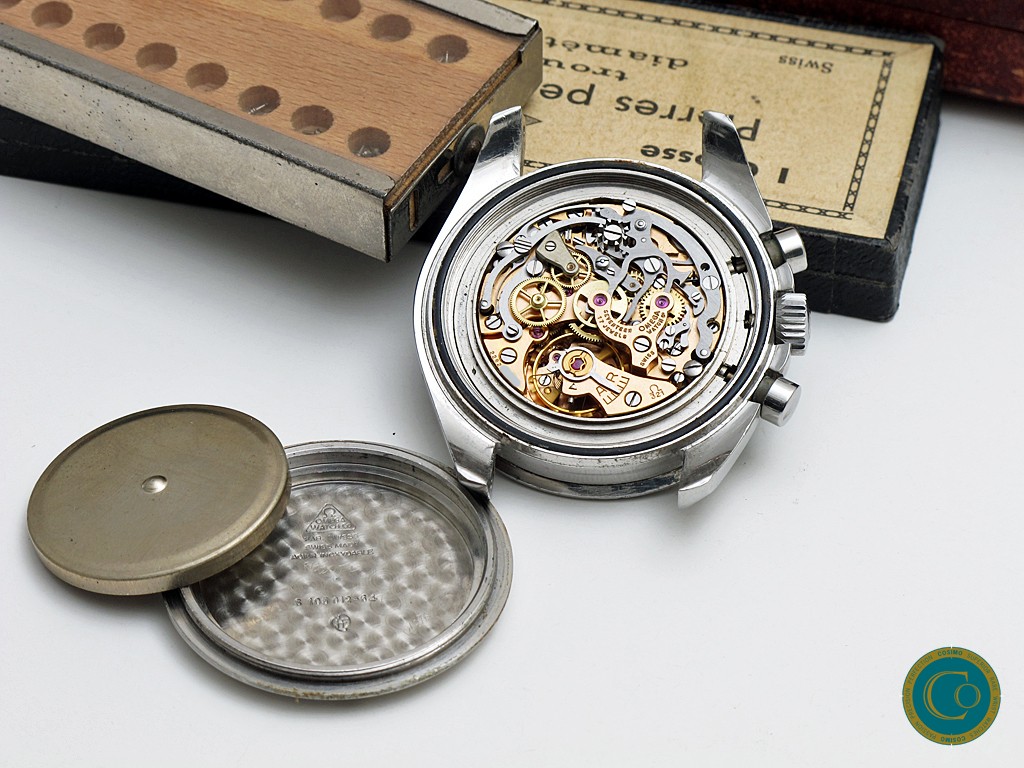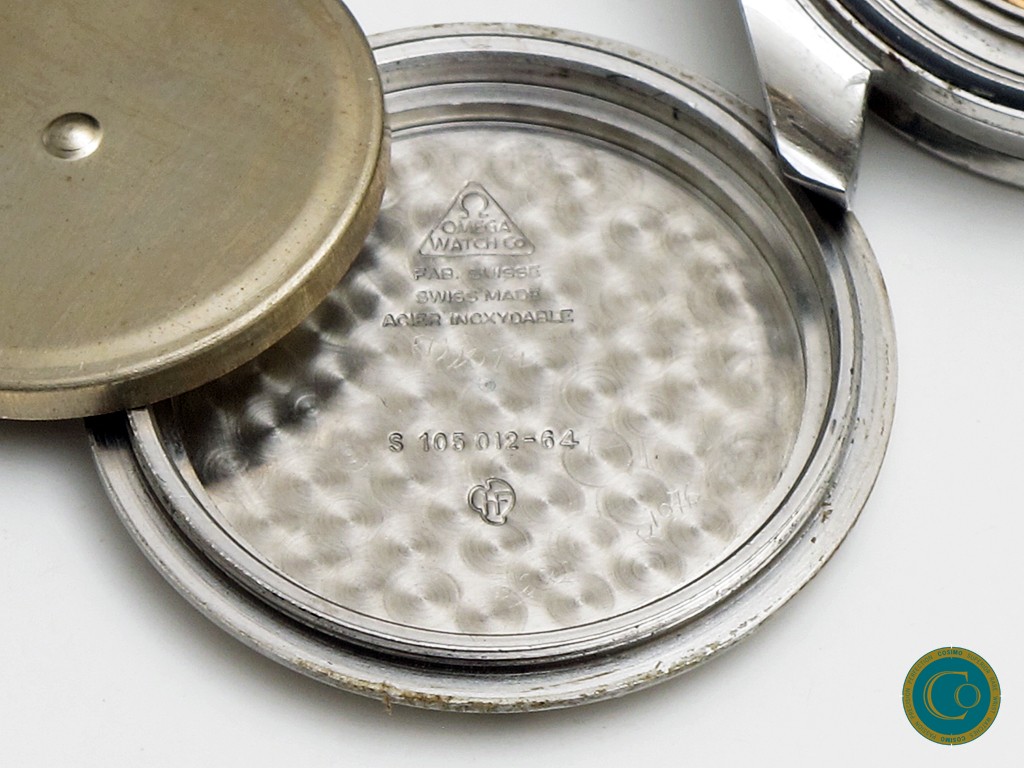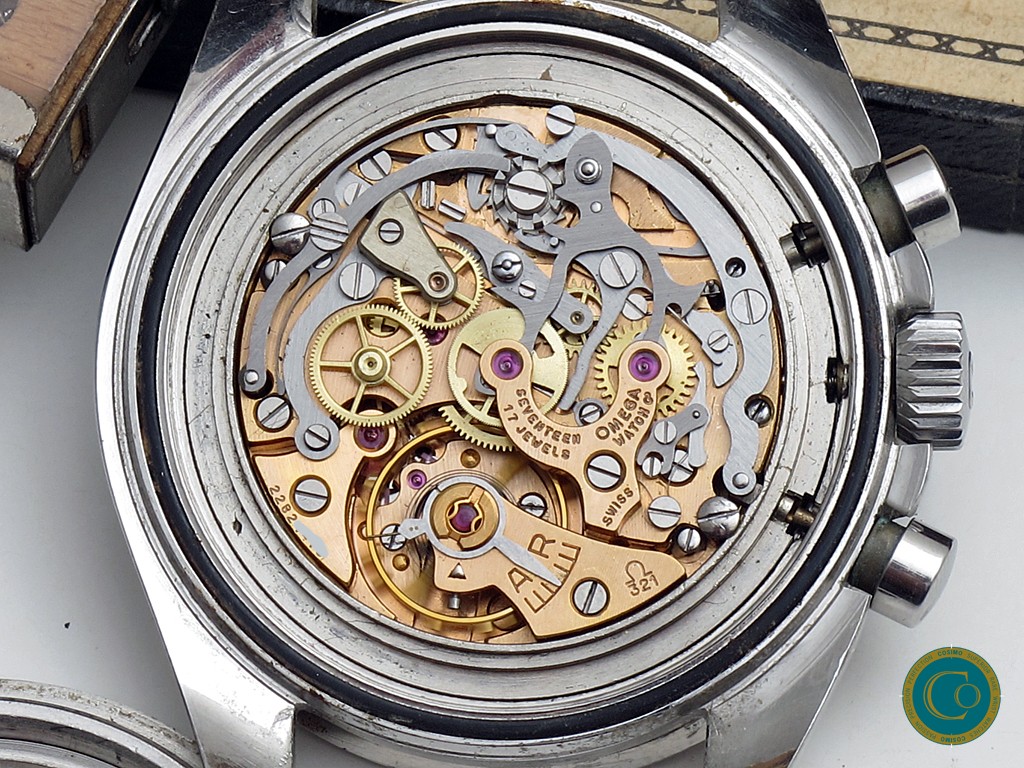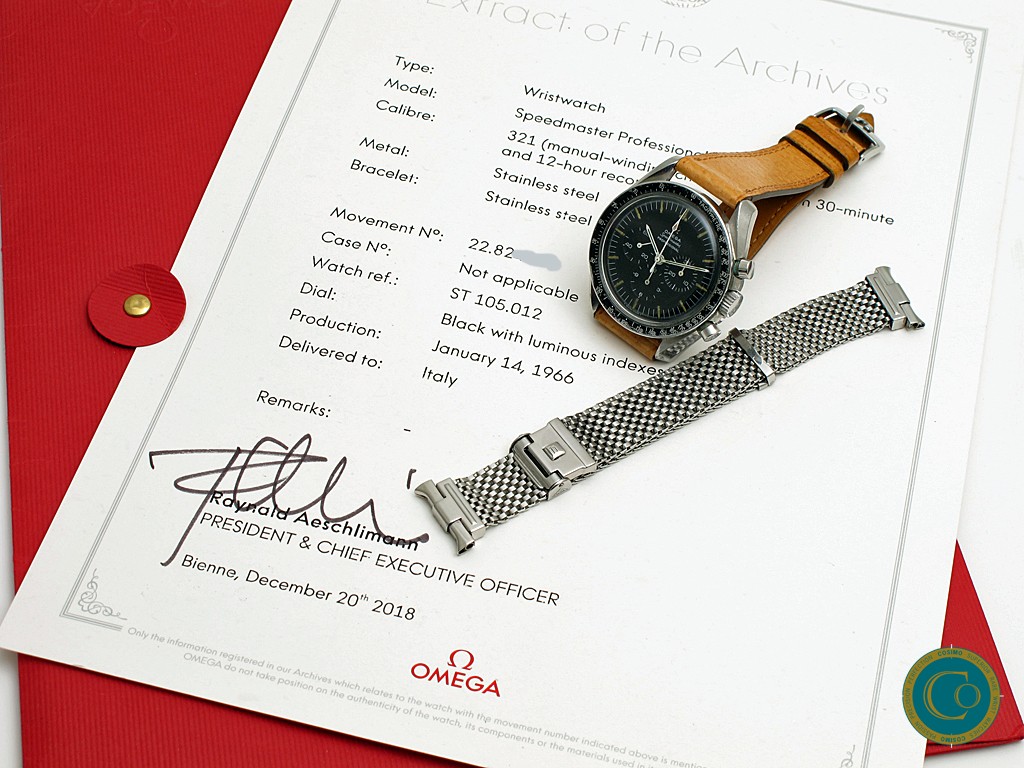 Omega speedmaster 105012-64ST pre-moon ( Buzz Aldrin) in untouched condition.
Very nice and early Omega speedmaster 105012-64st
The 105012 is the first speedmaster with the new case design.
it is bigger now (42mm) and has Asymmetric twisted lugs now
The movement is still the cal 321and is running g perfect.
This watch is in untouched condition.
and has stil the dot over 90 bezel the original hands and dial.
It will come with a extract from Omega
This Reference is also the real Moon watch.
For the Appollo 11 mission this is the speedmaster they wore.
Buzz Aldrin was the 2e man that set a step on the moon, and he wore a 105012.
And this was the first watch on the moon!!
Because Niel Armstrong, did not wear a watch when he was on the moon!!
His watch was broken that was writing in a debriefing on july 31 1969 from NASA.
import taxes & import cost are the expense of the Buyer. 
NOTE: All our watches are bank stored and can be visited with 1 to 2 days processing time
Price
Sorry, this watch has been sold.