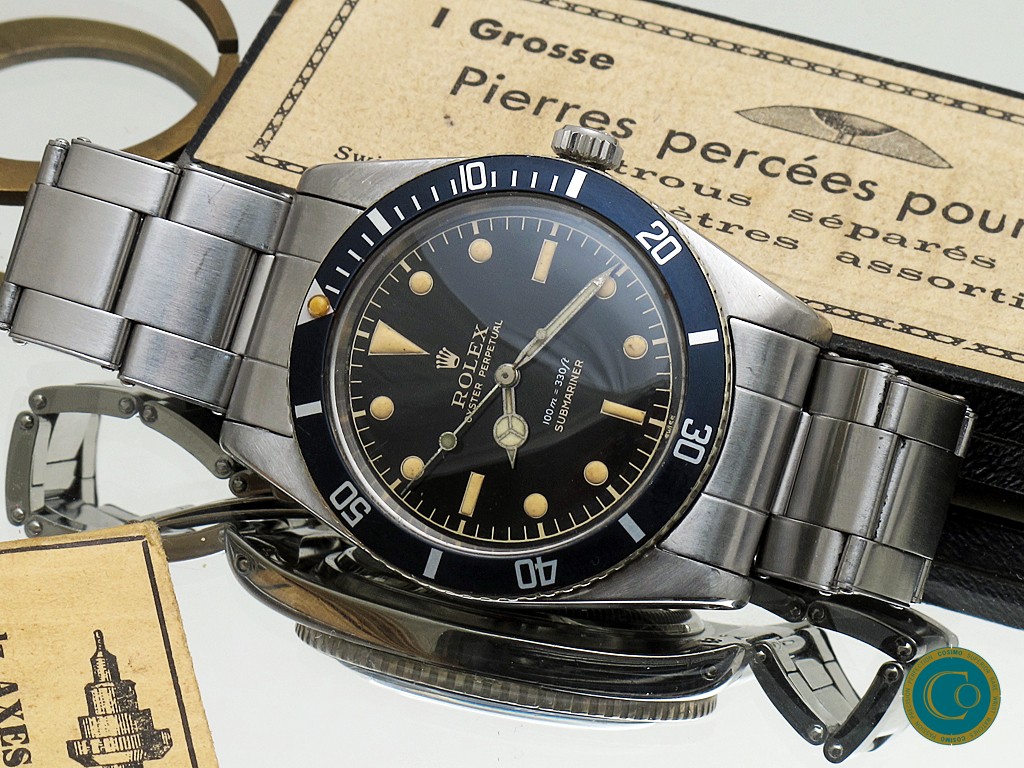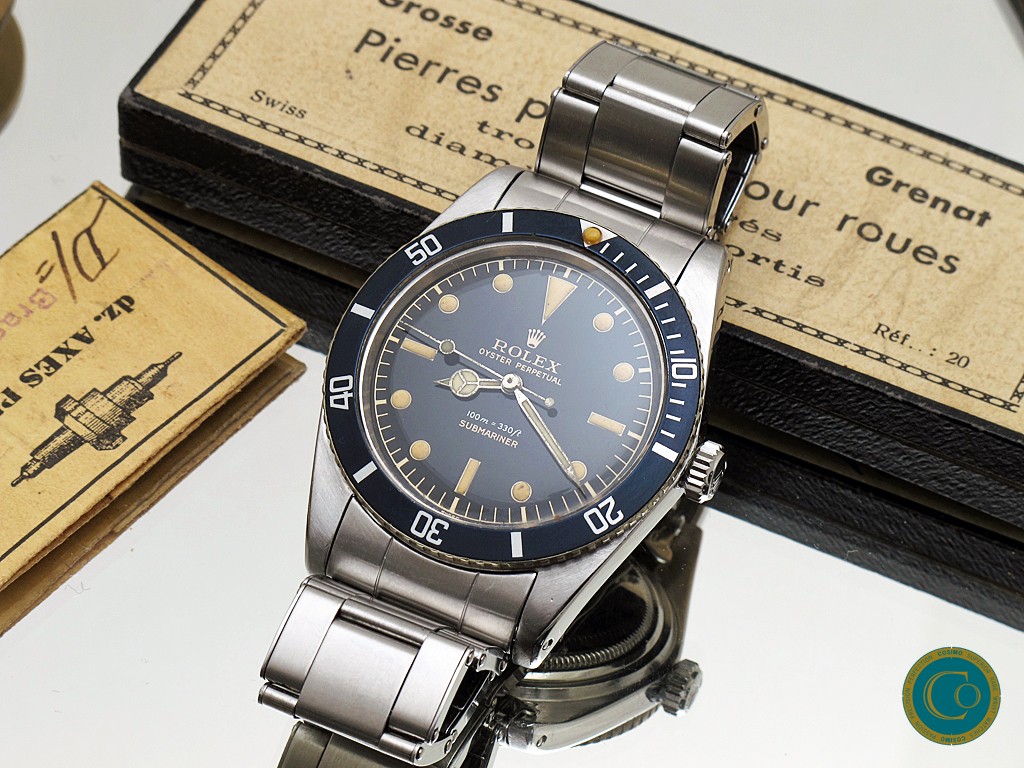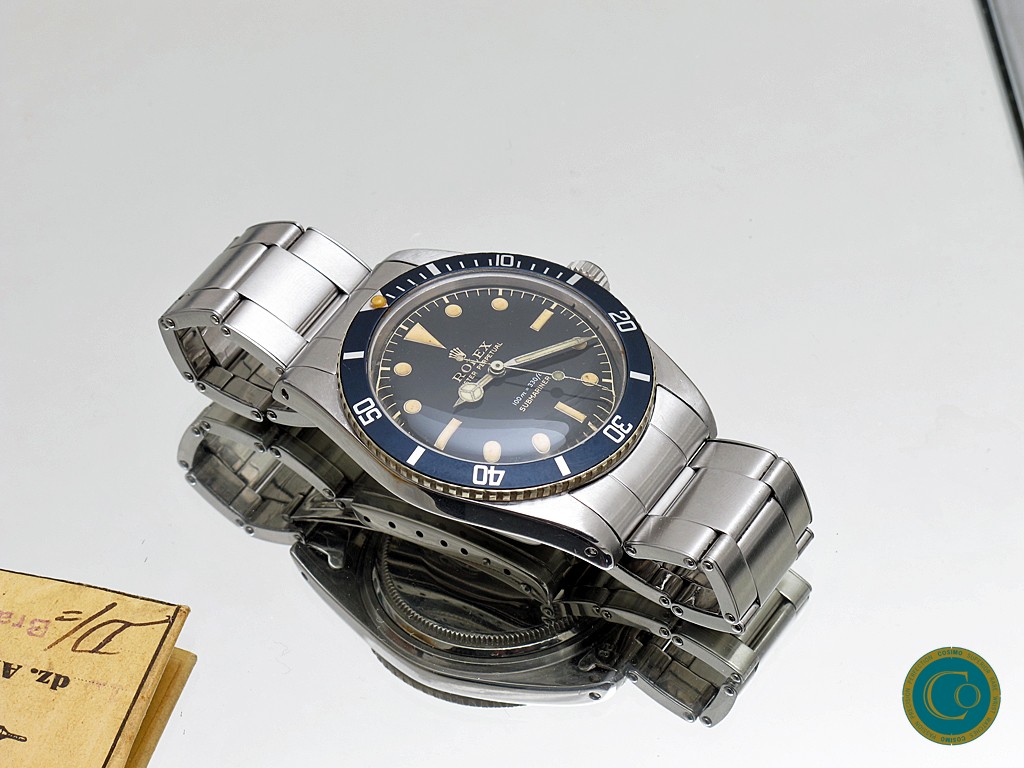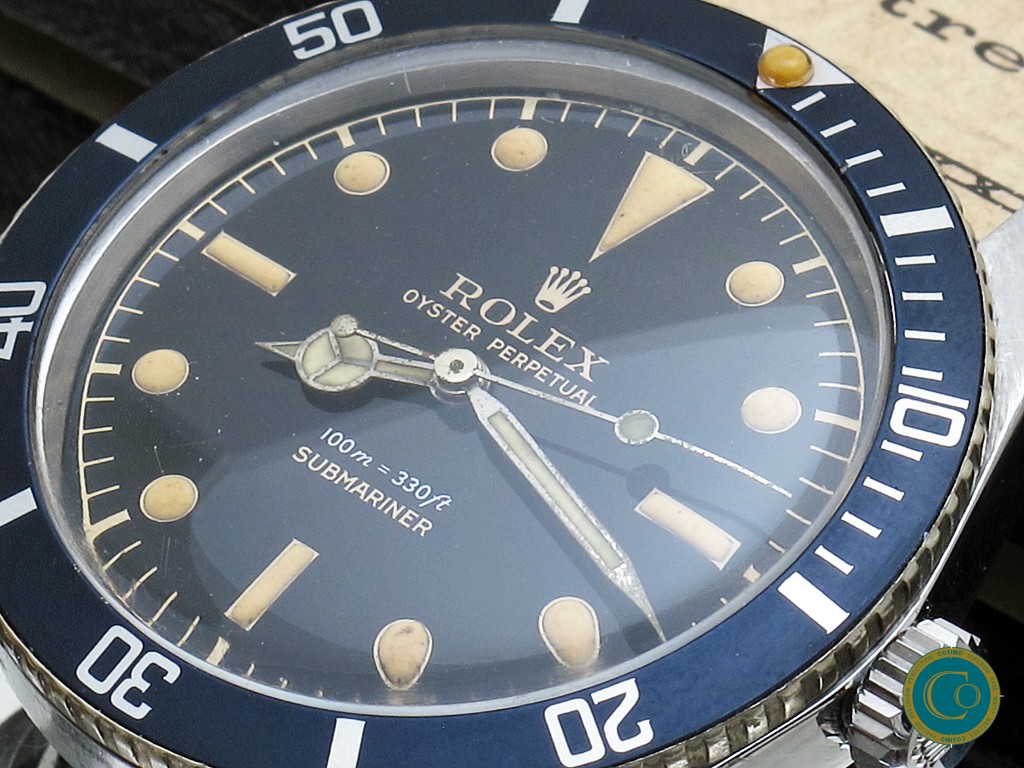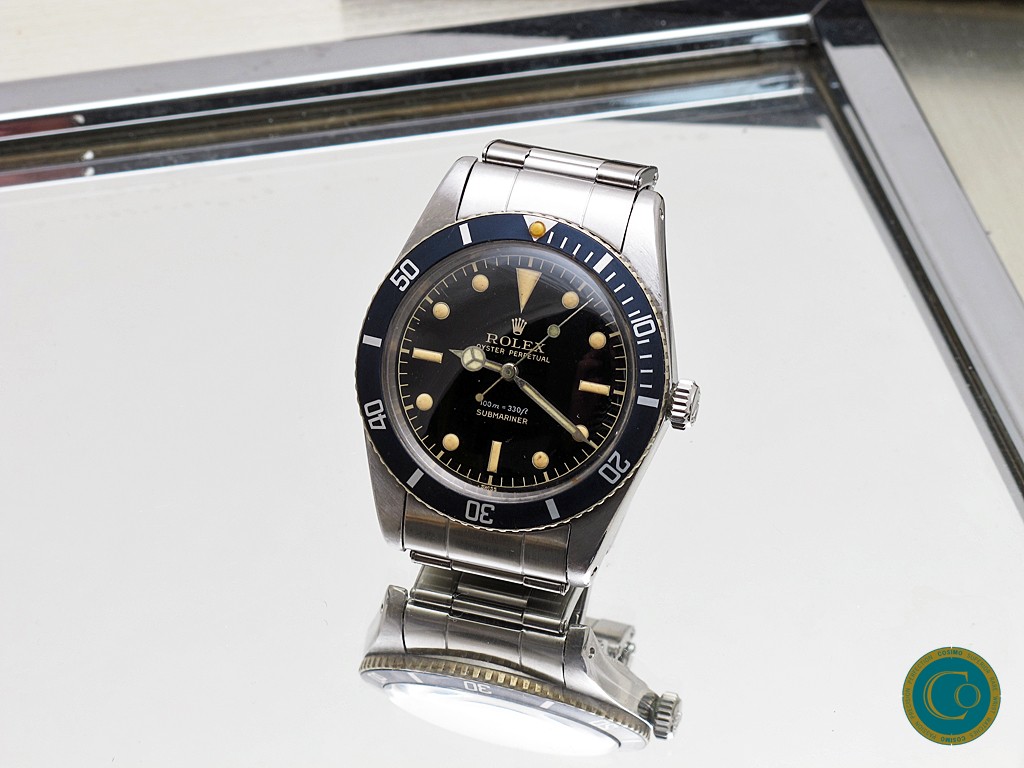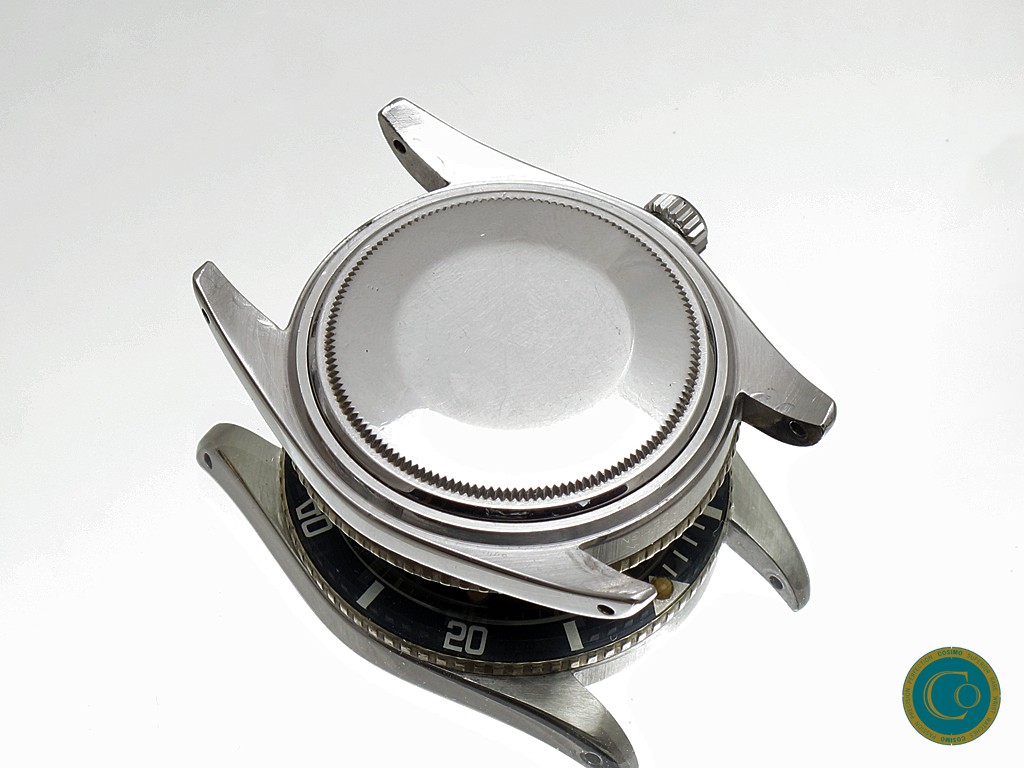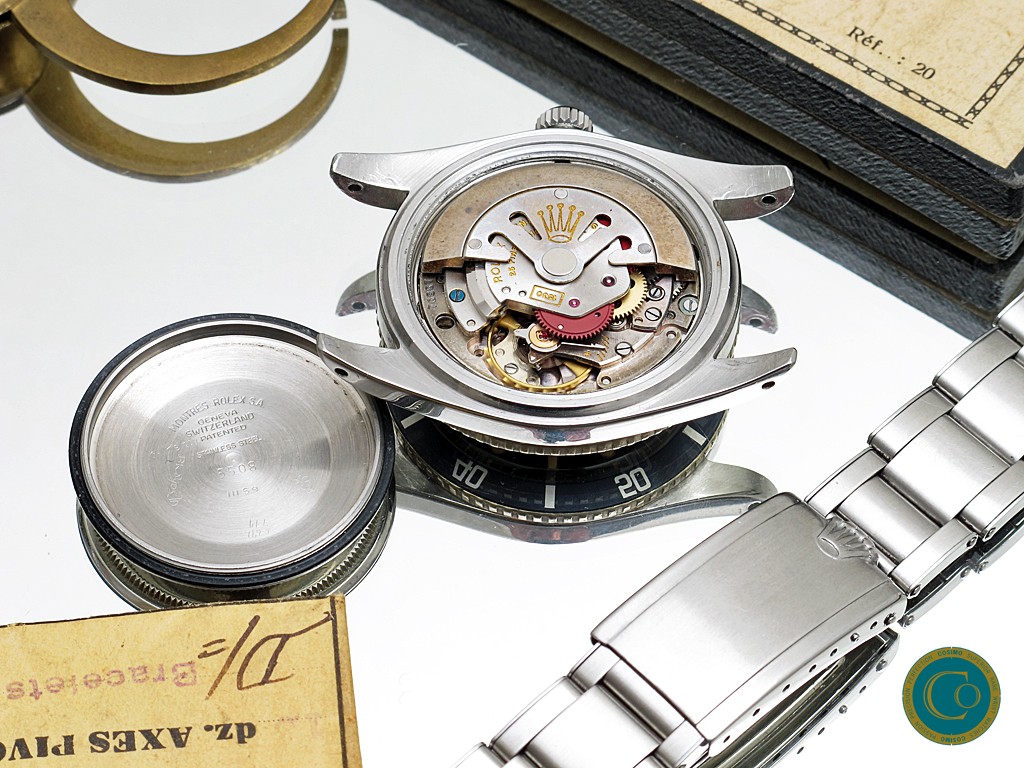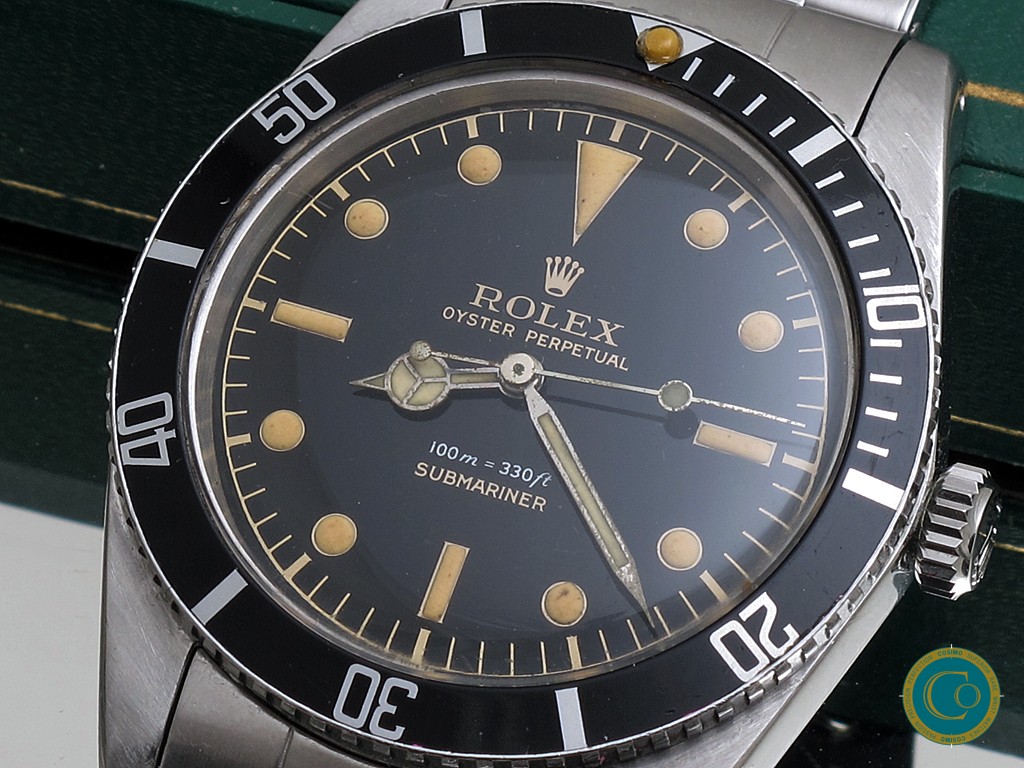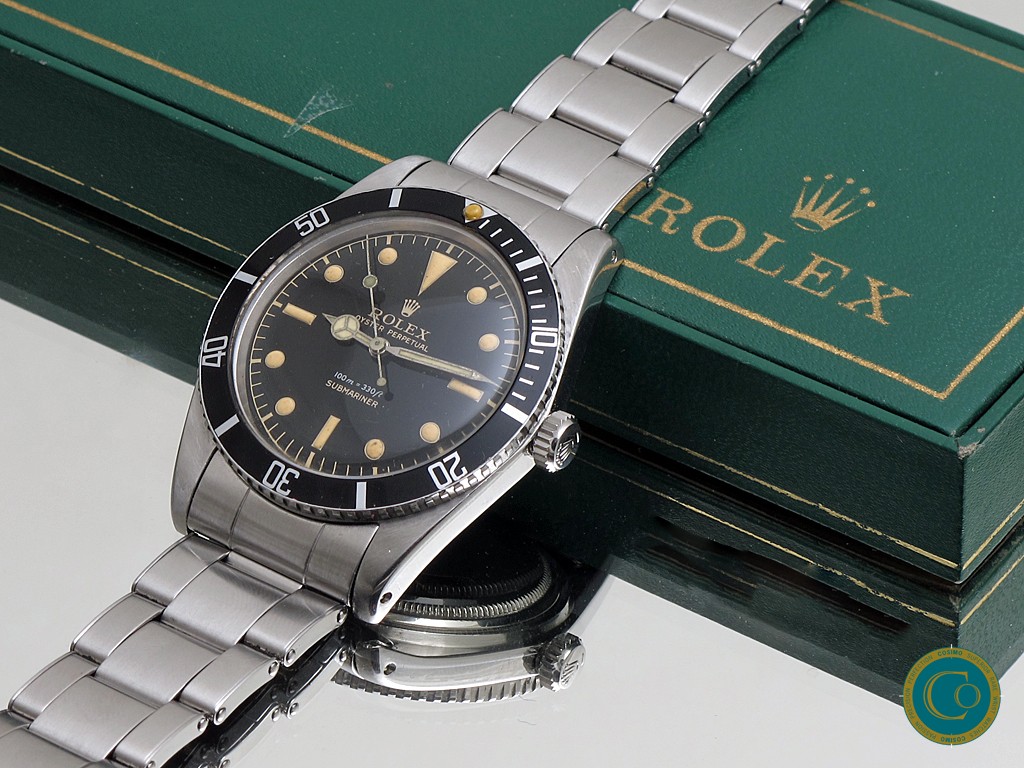 Rolex 5508 Small Crown Submariner with a killer gilt gloss dial!!

Beautiful Rolex 5508 james bond Submariner, from 1959.
With the best gilt dial I have ver seen!!
All the radium lume dots are perfect shape, and matching good with the hands.
the watch has still the right long gilt hands,  (most 5508 have shorter service hands from a 5513) 
You can get it with a l blue/gray faded insert, or a black insert, both are beautiful. 
It still has his original crystal  tropic 16 
The case is very strong, and is polished in the past.
But it is stil very good shape
There is only some little pitting in the crystal ring at 3 and 4
The bracelet is very rare 7206 with 58 end links.
it is from 1966, but the condition is like new
This is a super nice Rolex small crown submariner, with the best gilt dial you can get
 
import taxes & import cost are the expense of the Buyer. 
NOTE: All our watches are bank stored and can be visited with 1 to 2 days processing time
Price
Sorry, this watch has been sold.