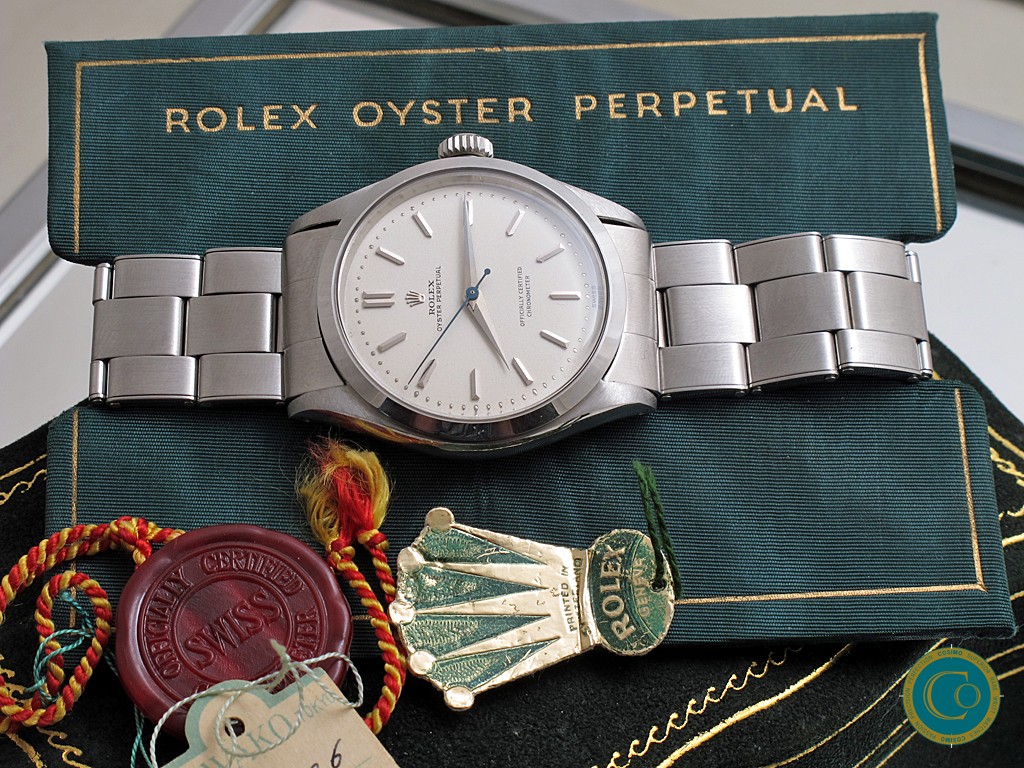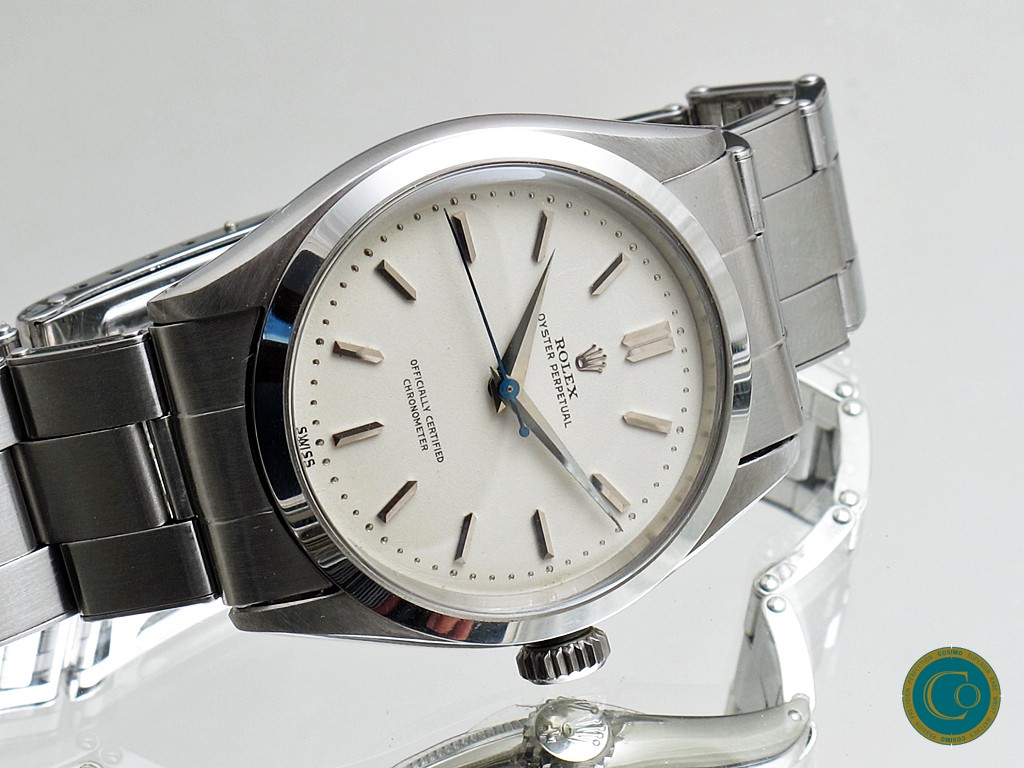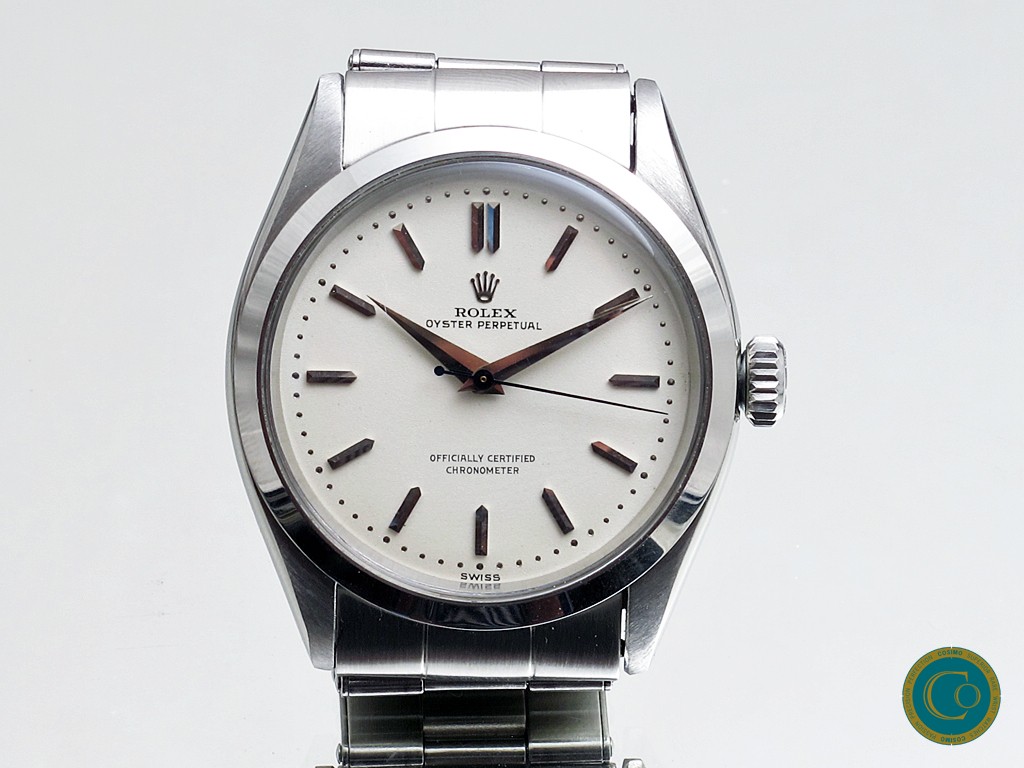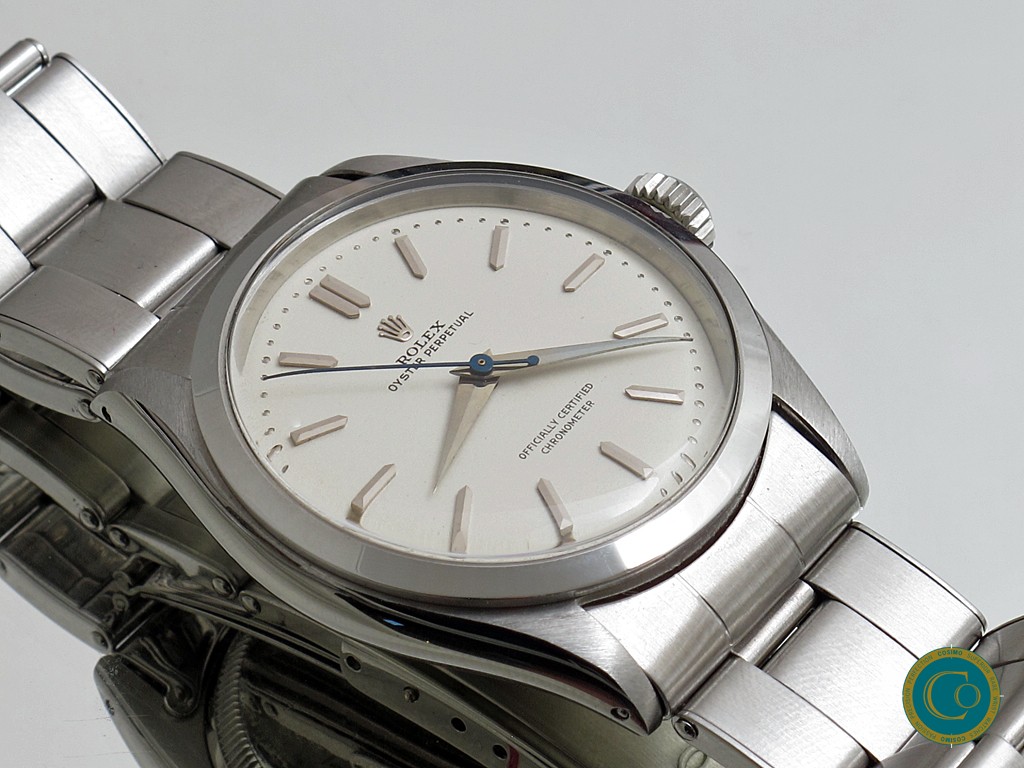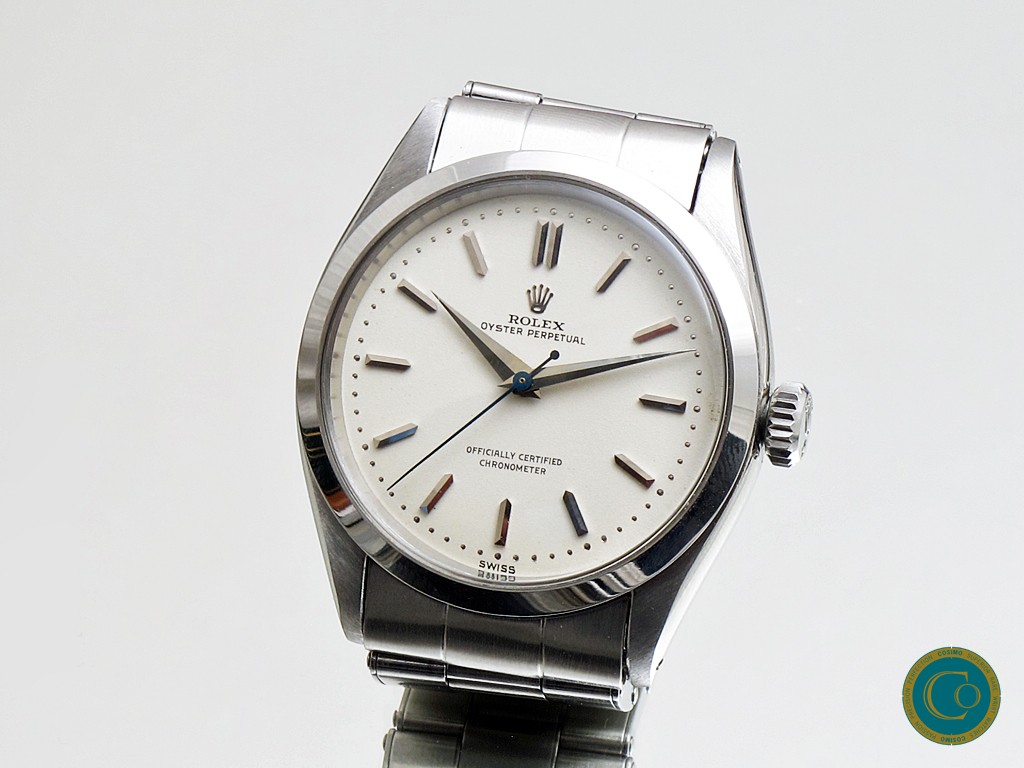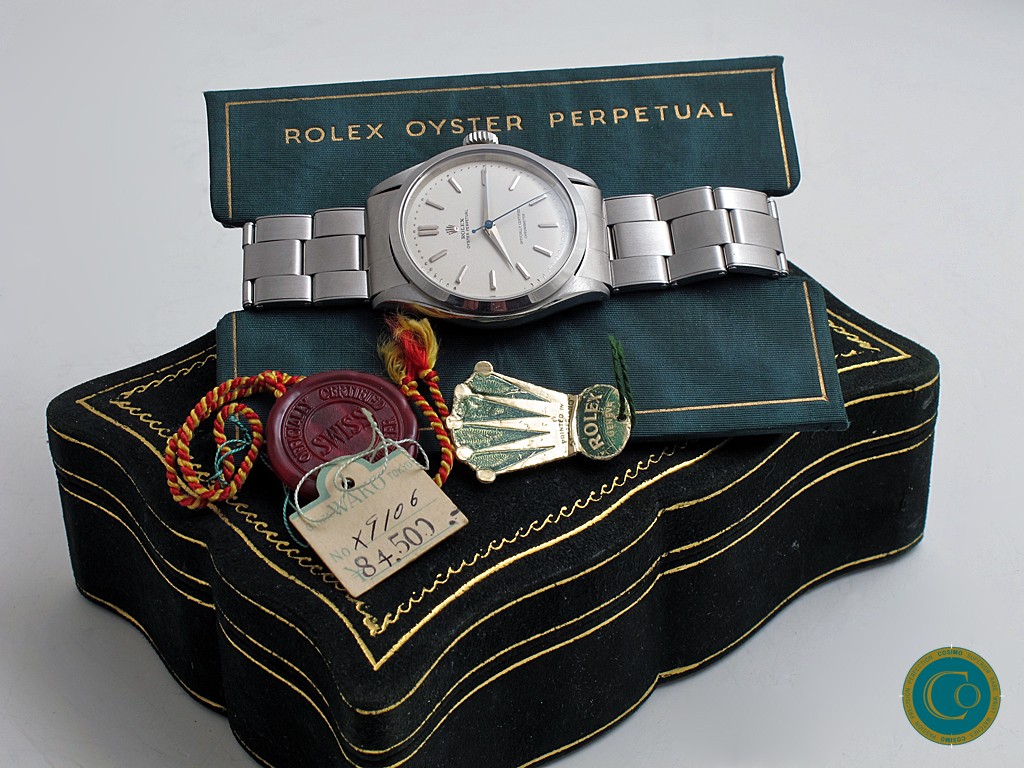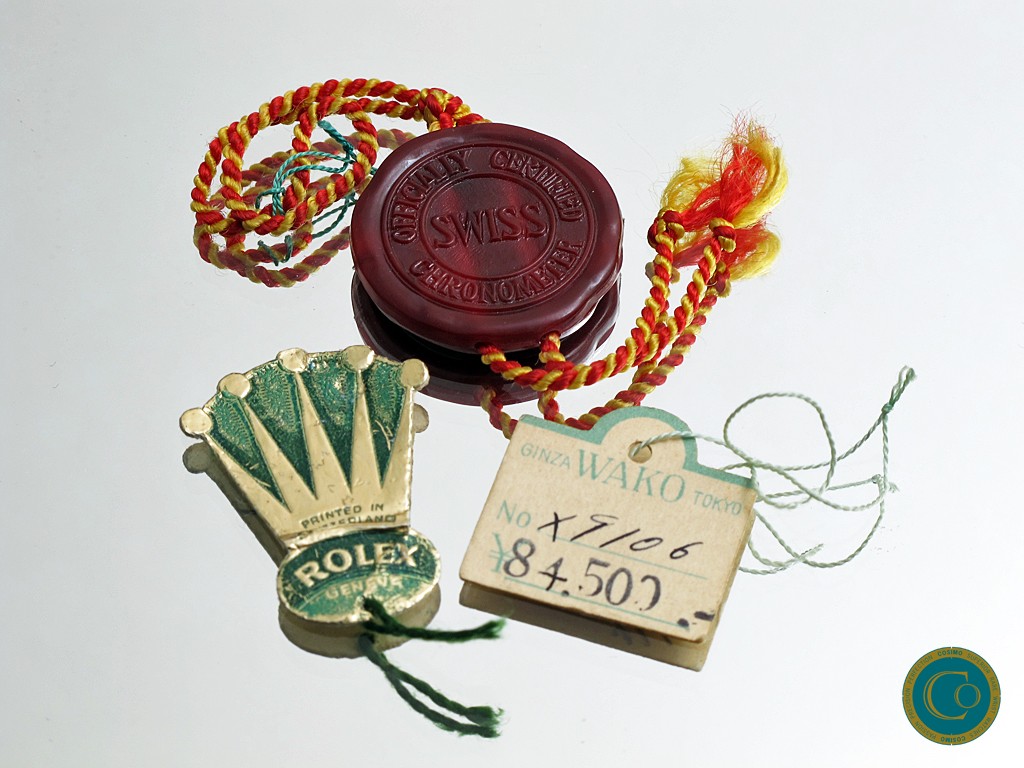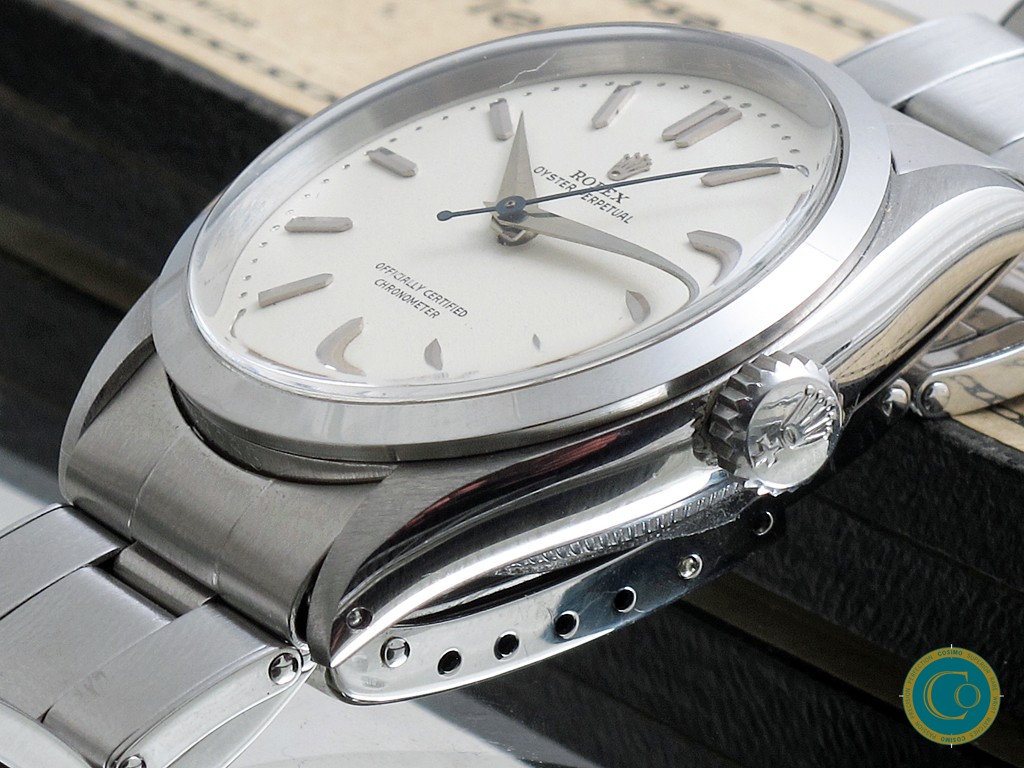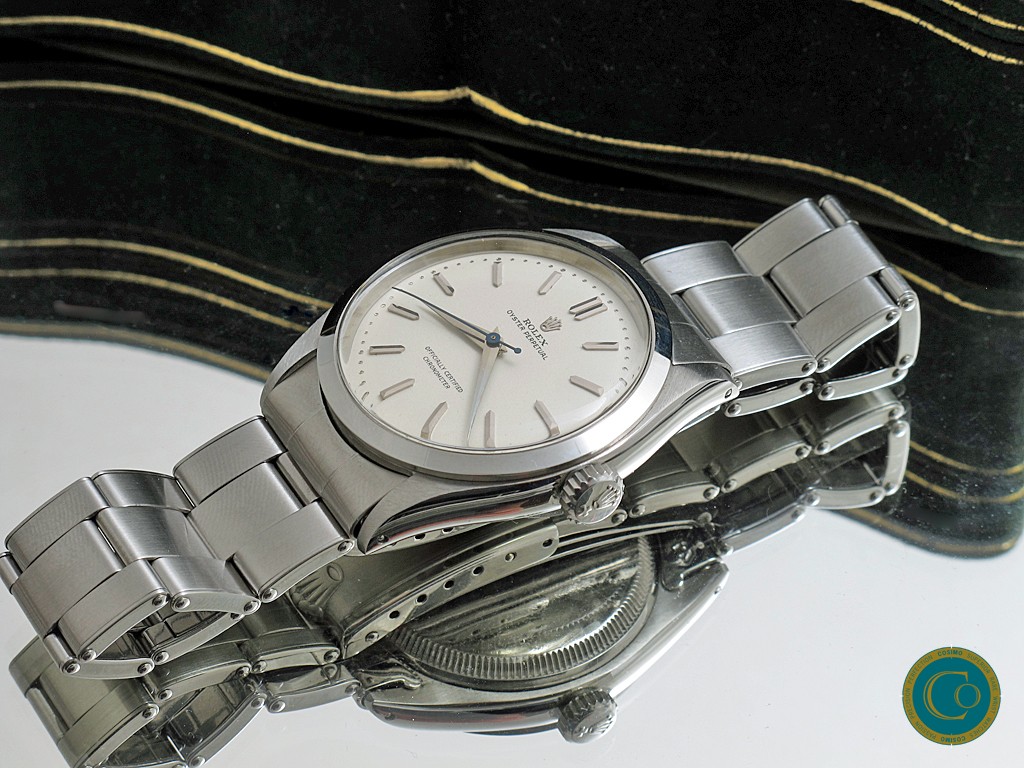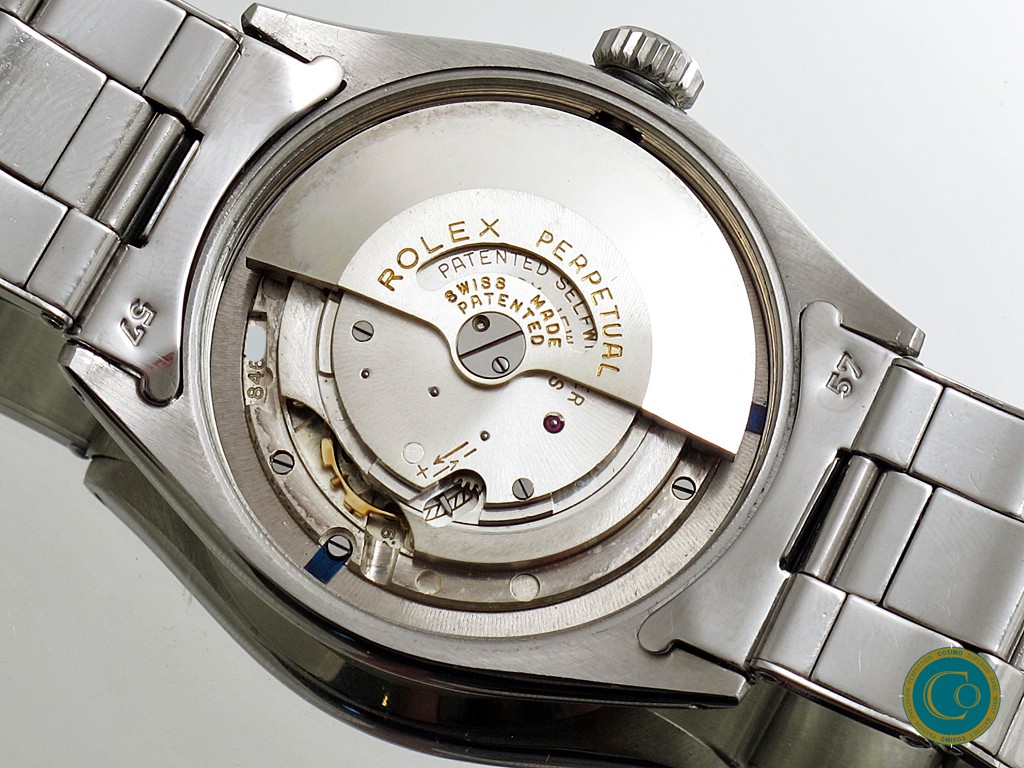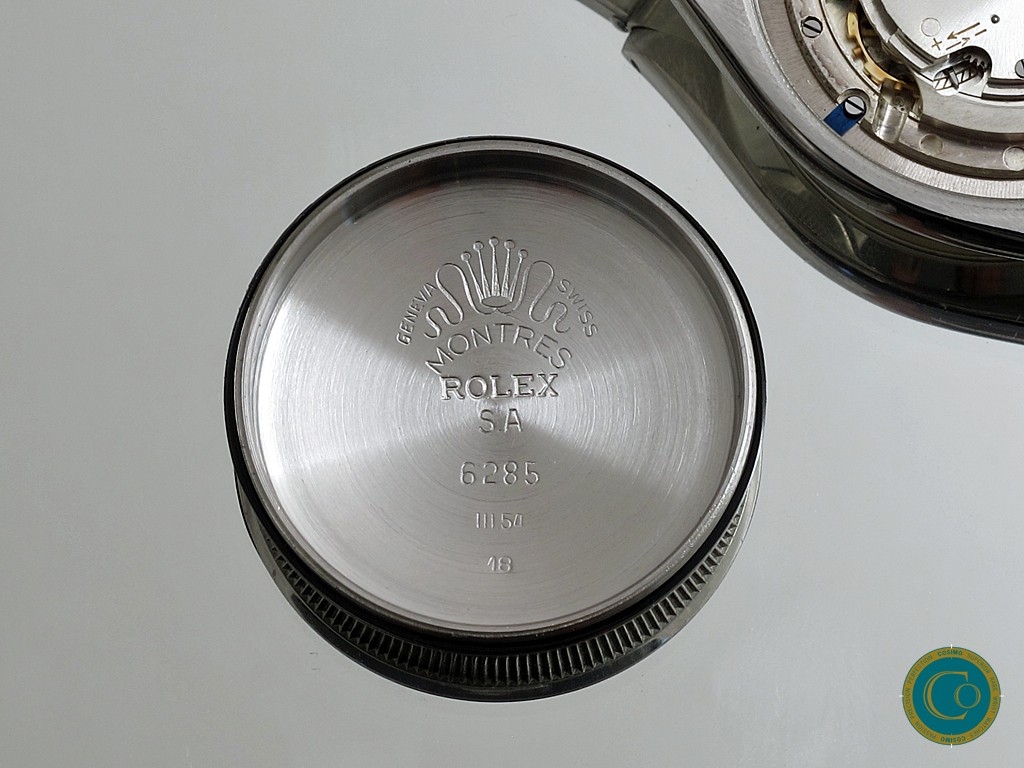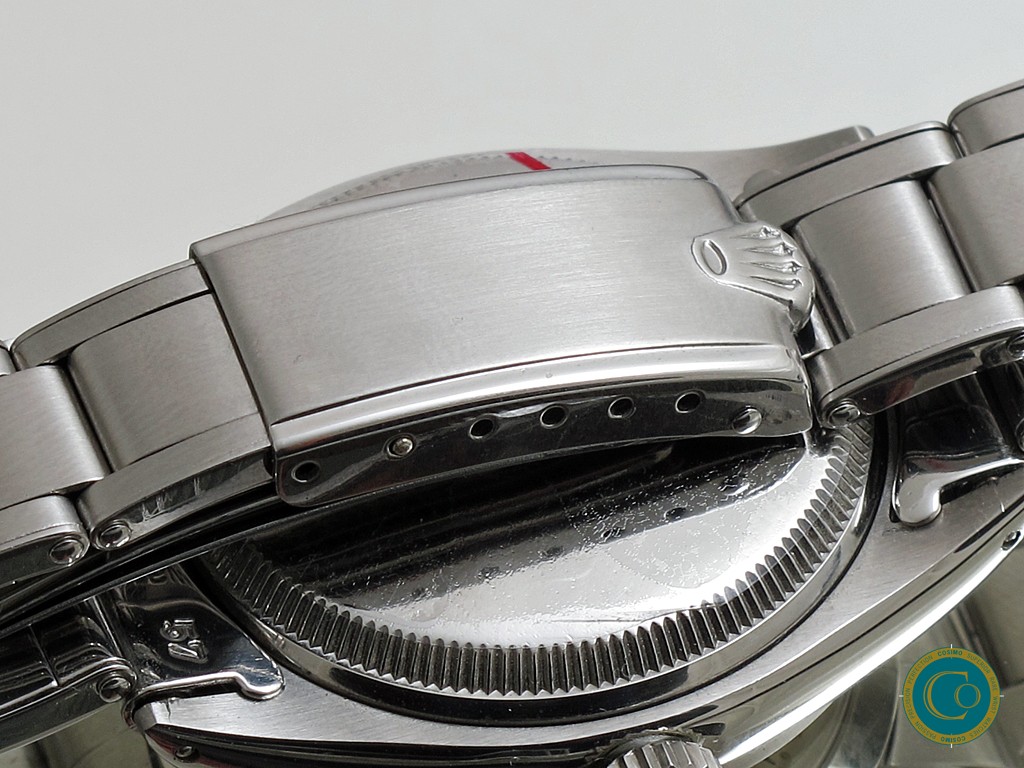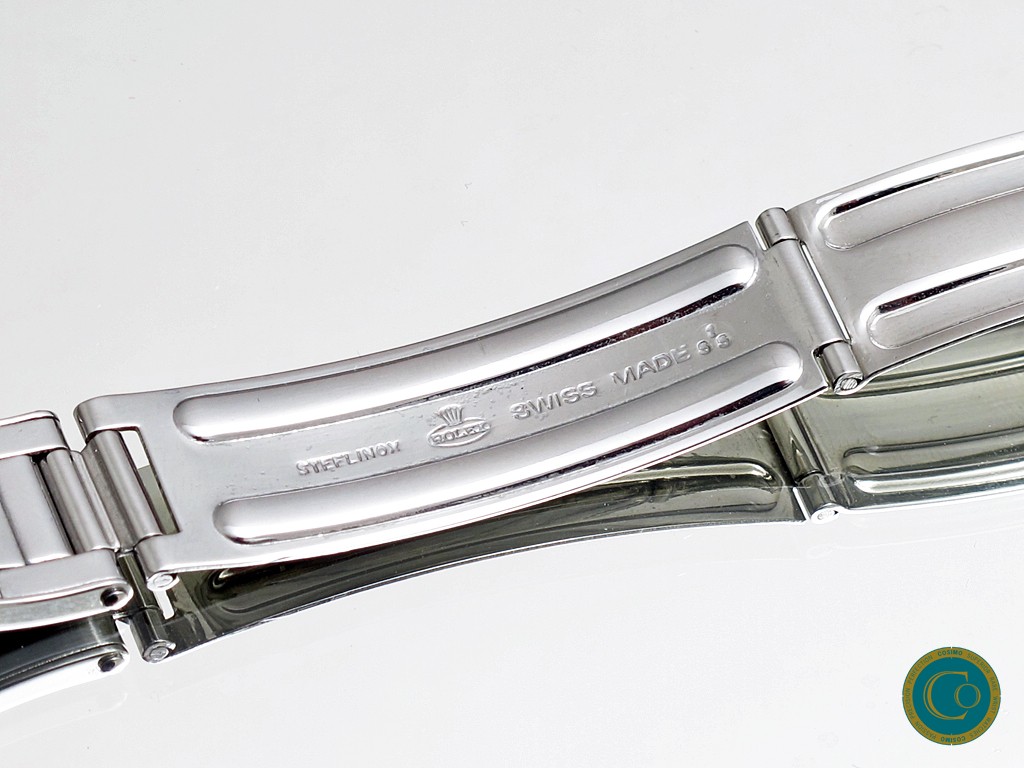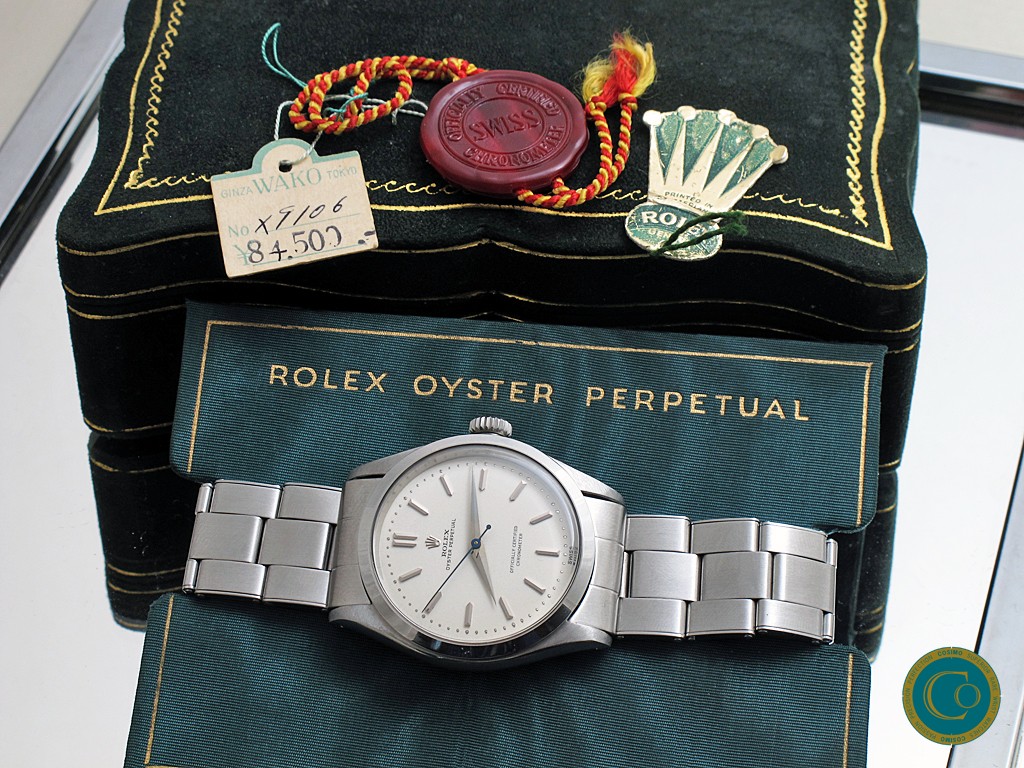 Rolex 6285 Oyster Perpertual Pre-Explorer in new condition!!
Here is an extremely rare Rolex 6285 Oyster Perpetual in NOS condition. This watch has probably never been worn; it was bought new at the Ginza Wako retailer in Tokyo, Japan, and was put in a drawer or safe for the last 60-plus years. It's a real time capsule. Also, the box and the hangtags are in great condition. The box is really beautiful, and I believe they're specially made for the Japanese market. Everything on the watch looks brand new, as though it came from the Rolex factory only yesterday. The creme color dial is flawless, and the hands and markers have a beautiful patina. The movement is running, but it has never been serviced.
It's once in a lifetime that we find a watch this special.
import taxes & import cost are the expense of the Buyer. 
NOTE: All our watches are bank stored and can be visited with 1 to 2 days processing time
Price
Sorry, this watch has been sold.