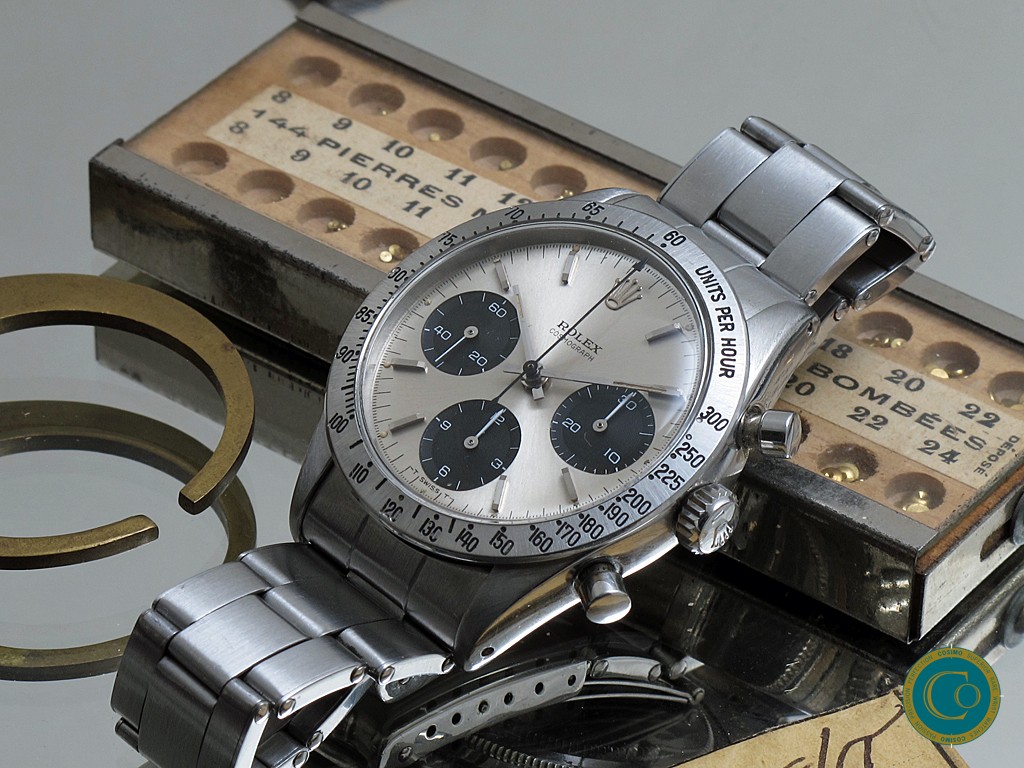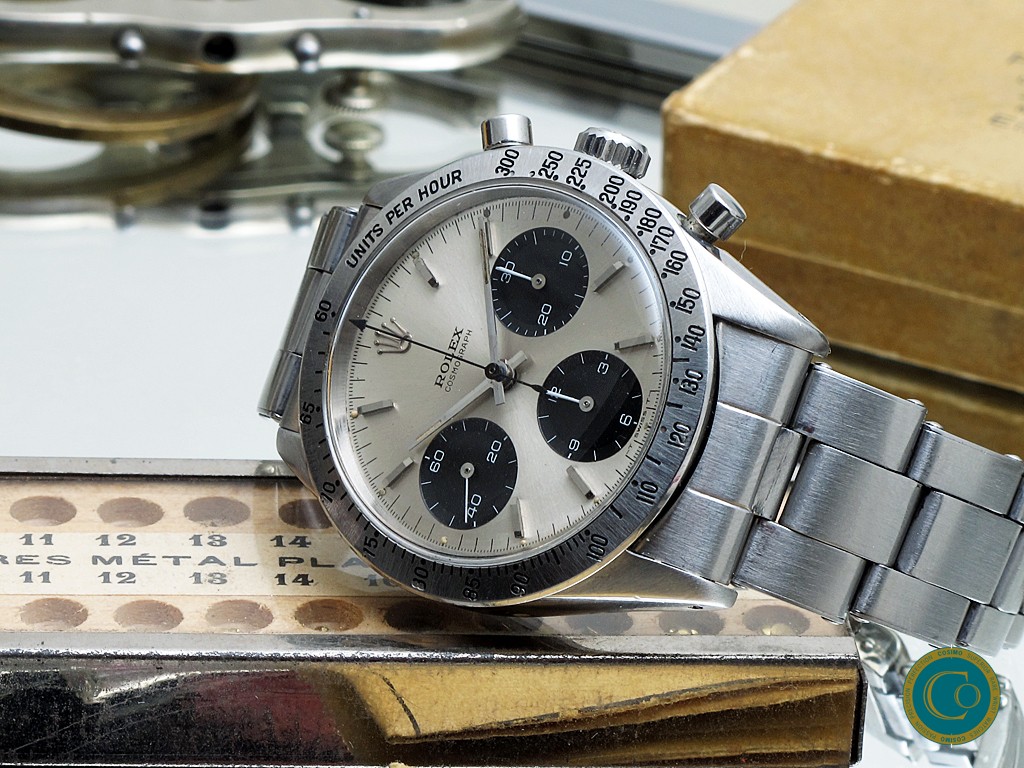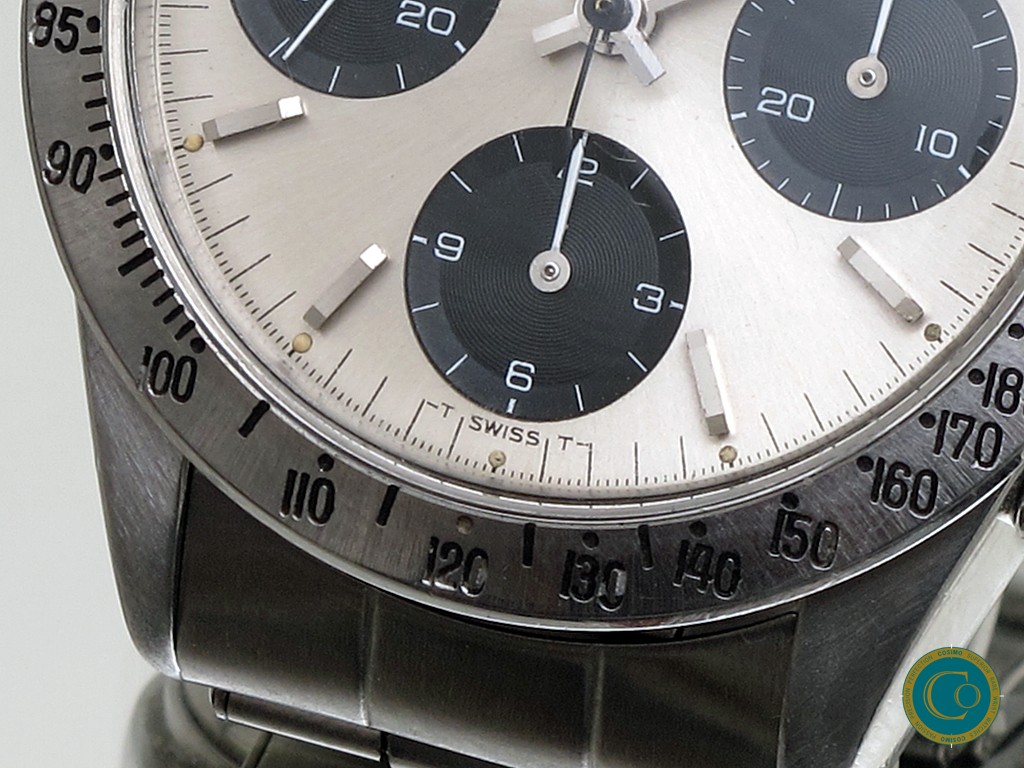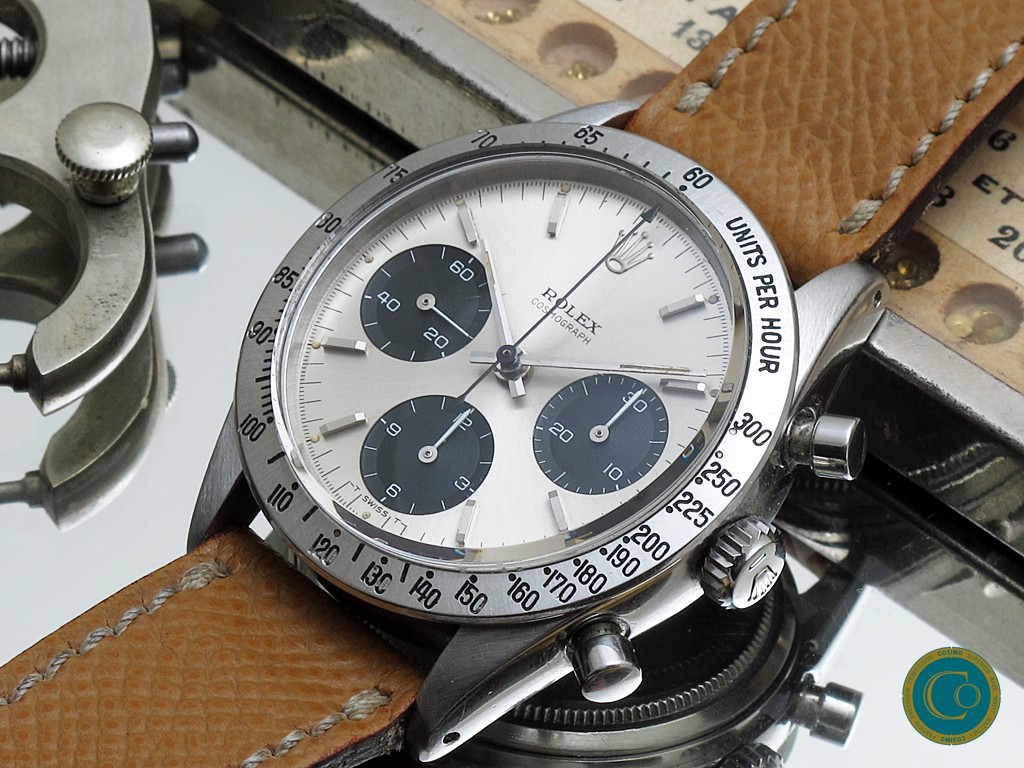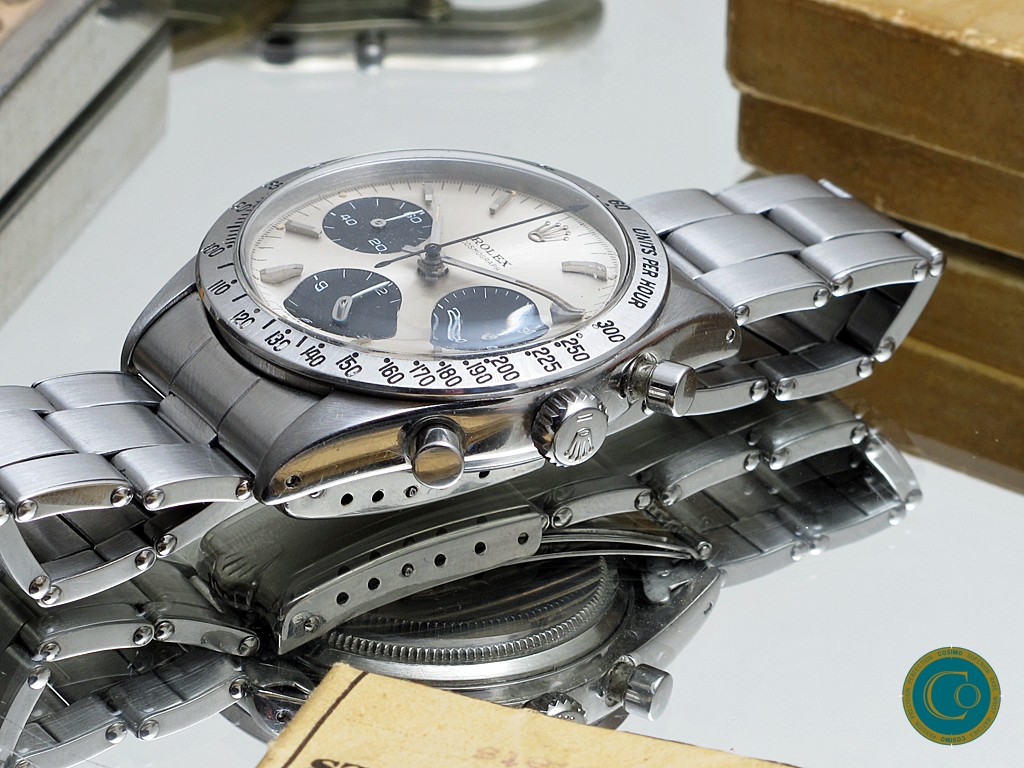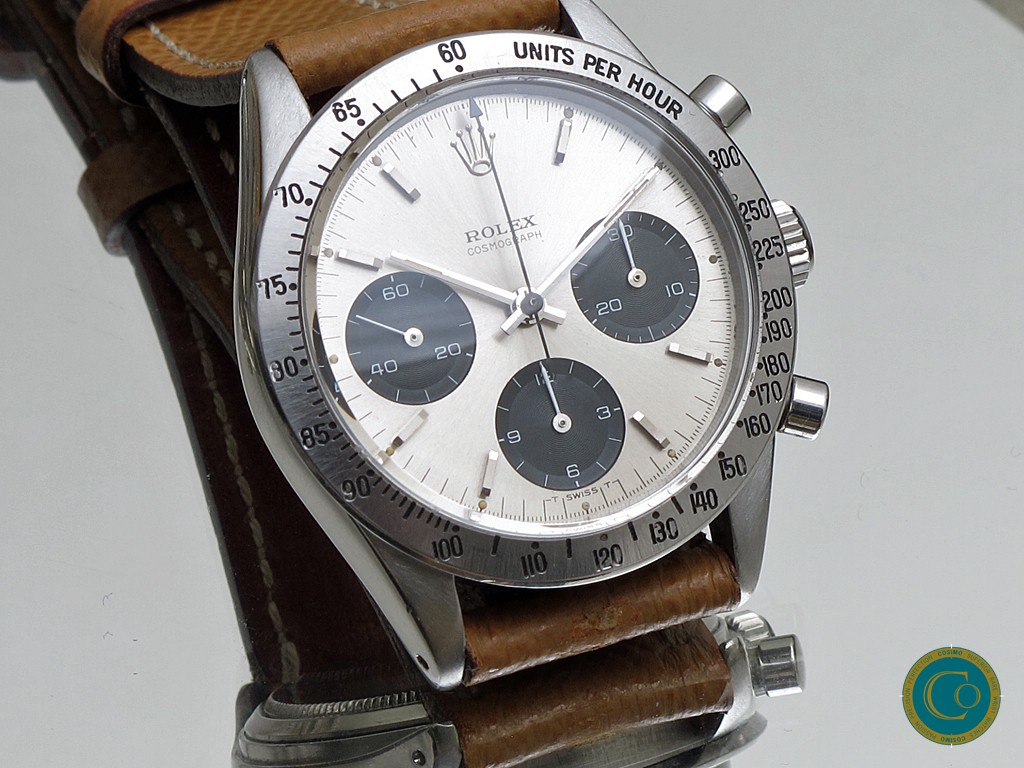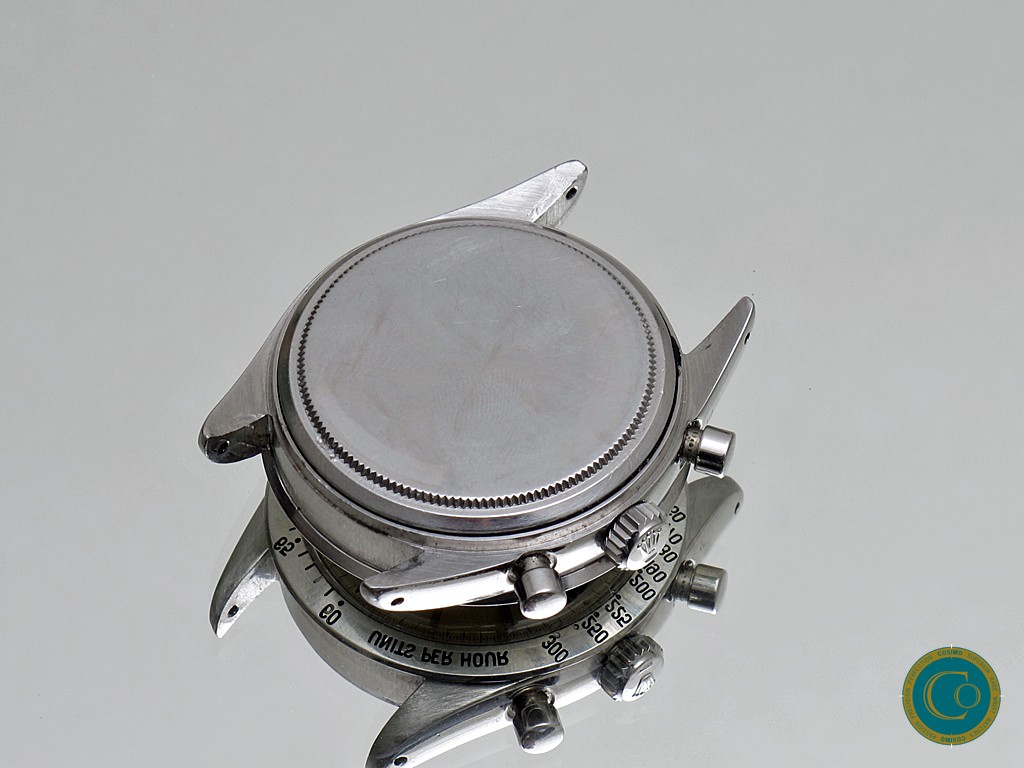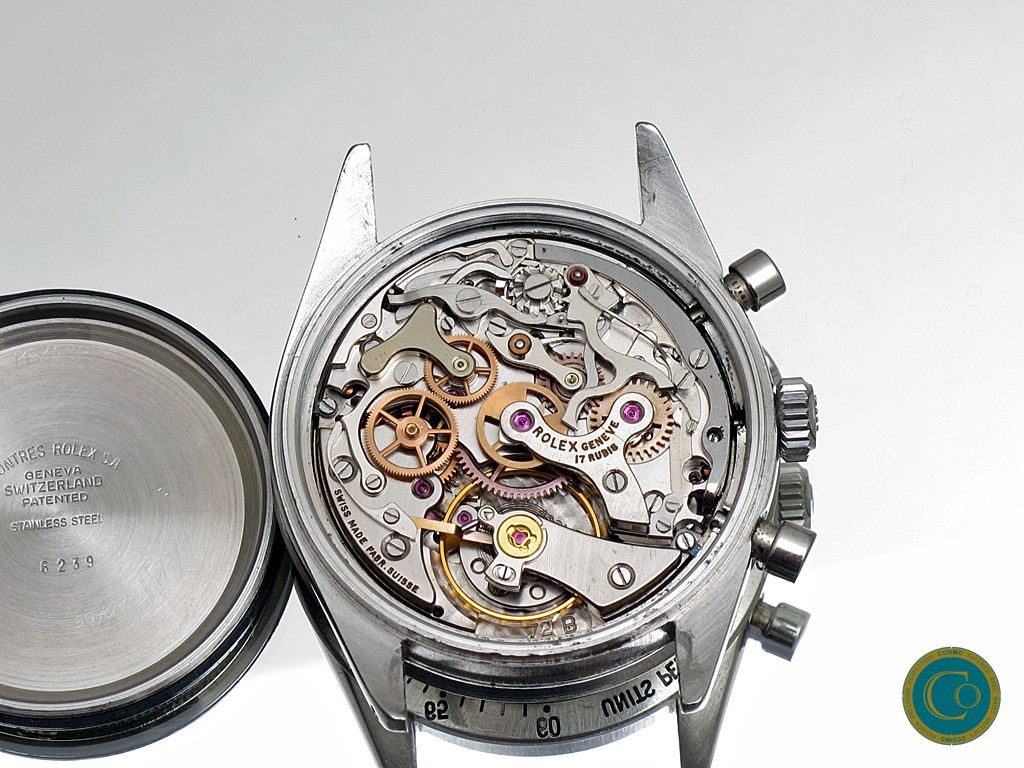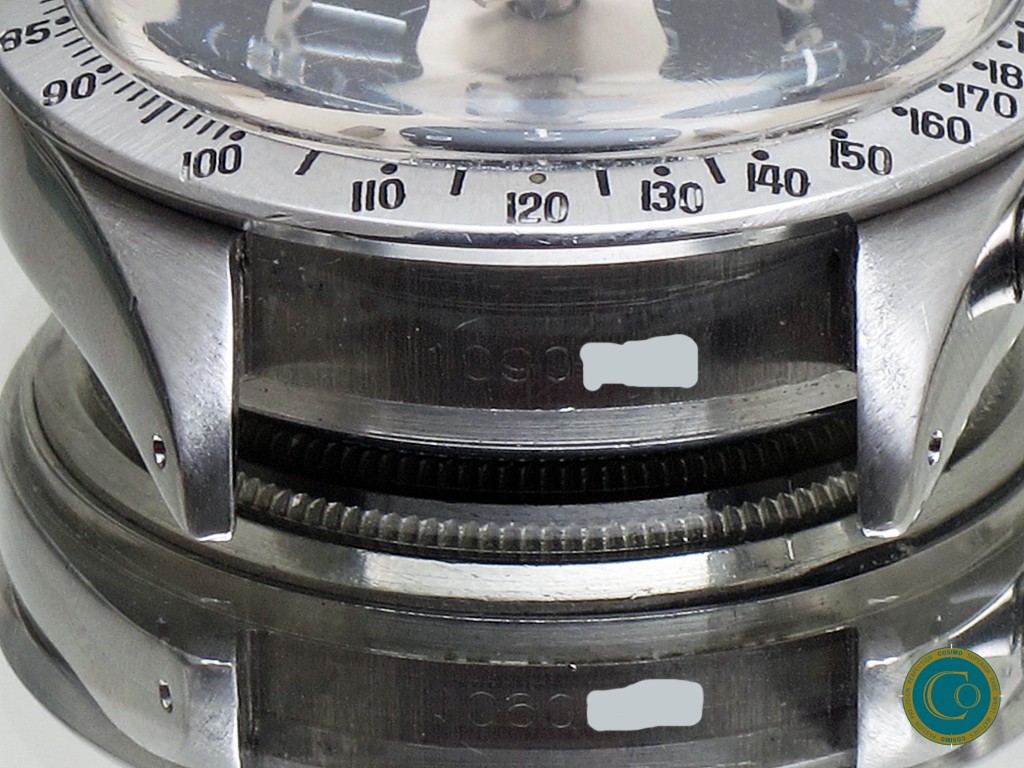 Super rare early Rolex 6239 Cosmograph from 1964 (1.0mil serial).
Beautiful Rolex 6239 cosmography from 1964
Those early 6239 have such nice small details they only used for short period of time.
And that make those early Rolex cosmograph more special  than the later one's 
1 first the 300km bezel,used till around 1966.
but this one still has the  star cutting finishing (like a Rolex 1655 bezel).
this type off finishing of the bezel is only for 1963 and 1964, after that they are polished. 
2 Longer minut hand, thin subdial hands's
3 Sub dials are more deep   
4 -T swiss T- only in 1964
5 smaller hour indexen.
6 No Daytona writen on the dial  
import taxes & import cost are the expense of the Buyer. 
NOTE: All our watches are bank stored and can be visited with 1 to 2 days processing time
Price
Sorry, this watch has been sold.