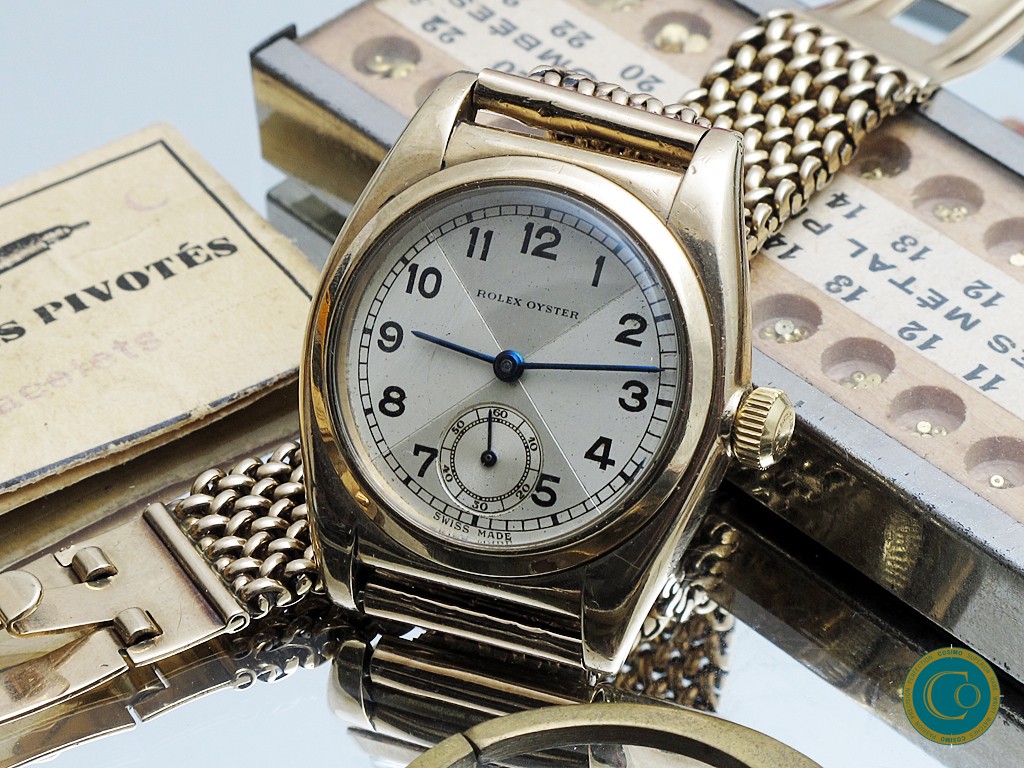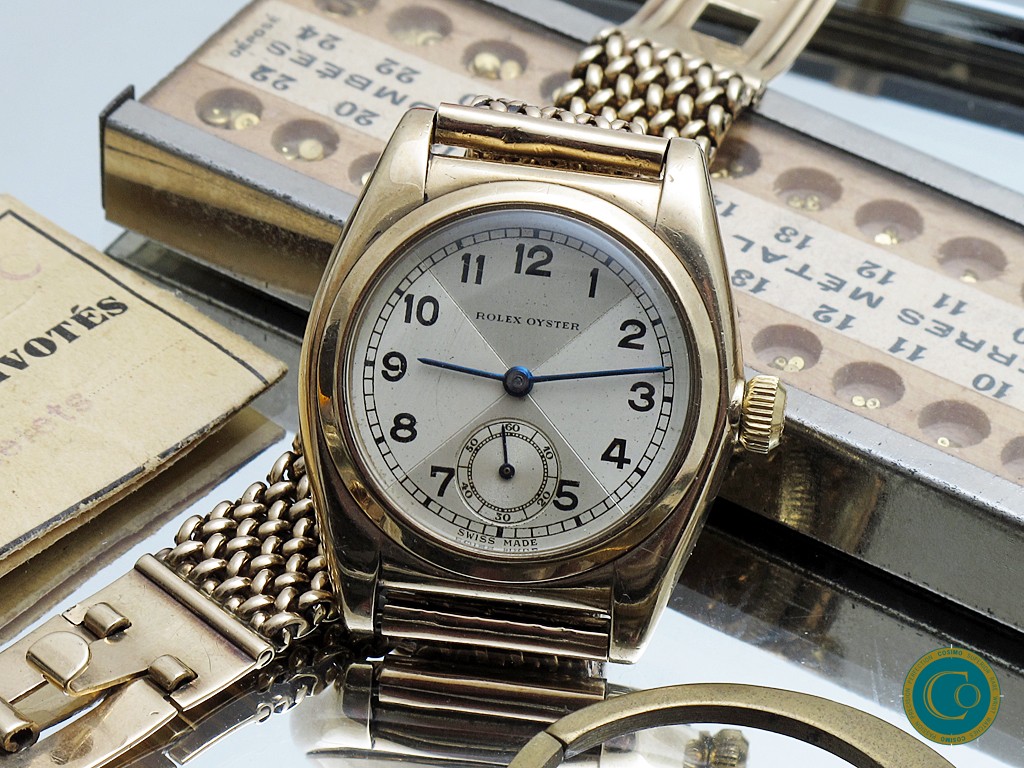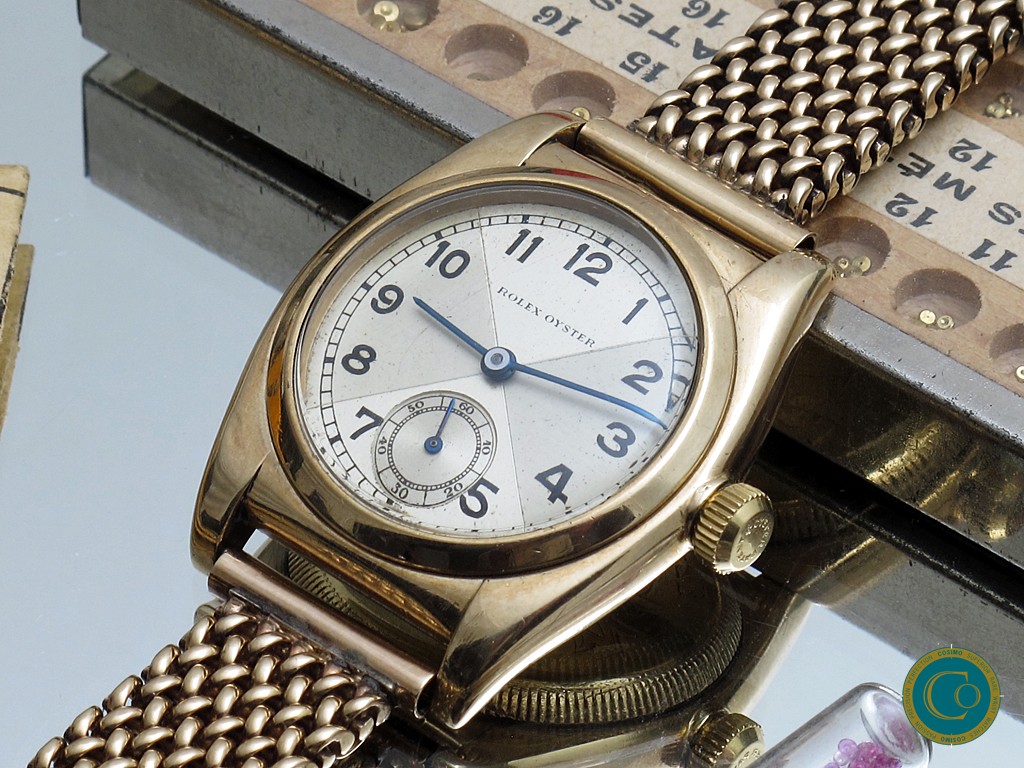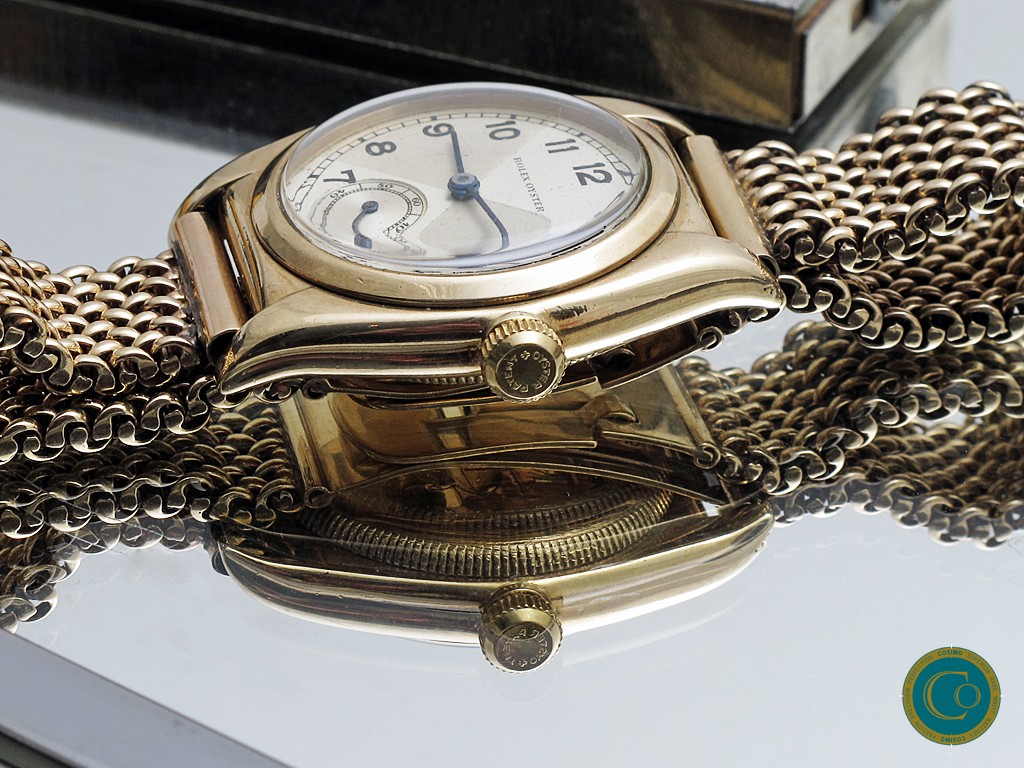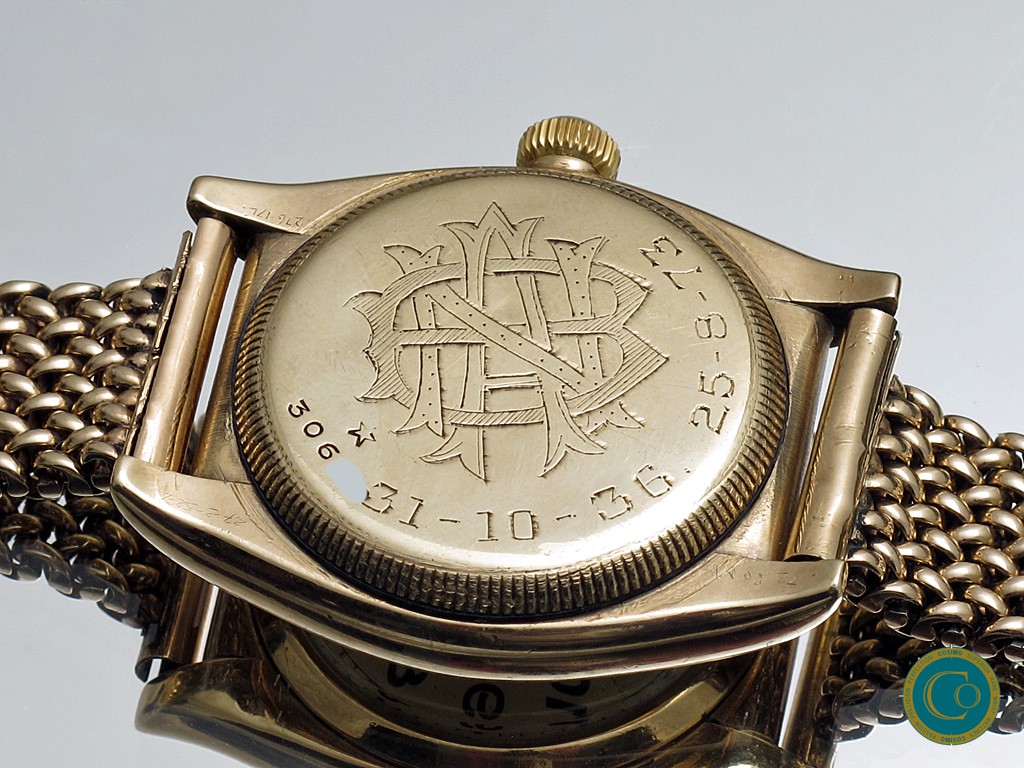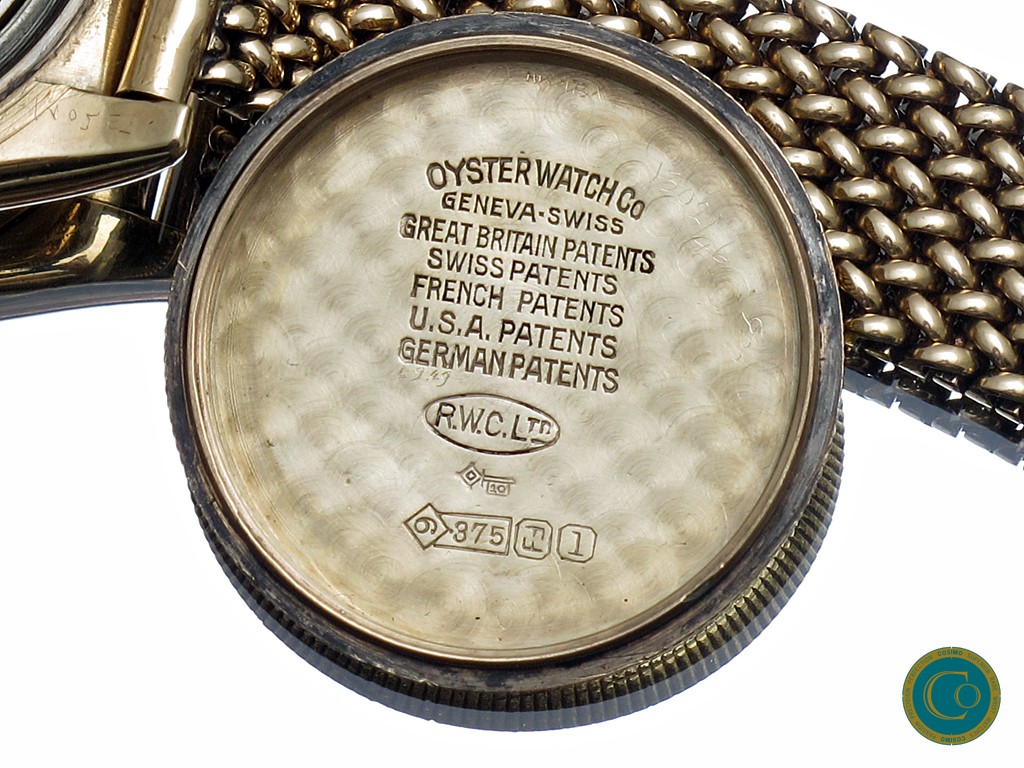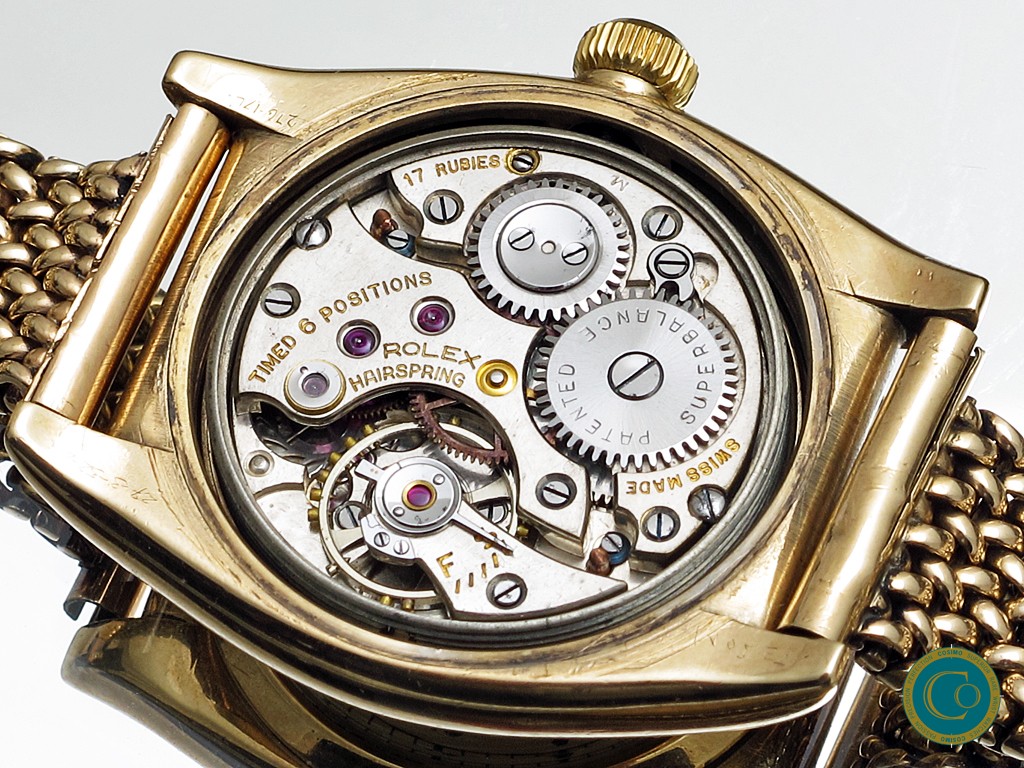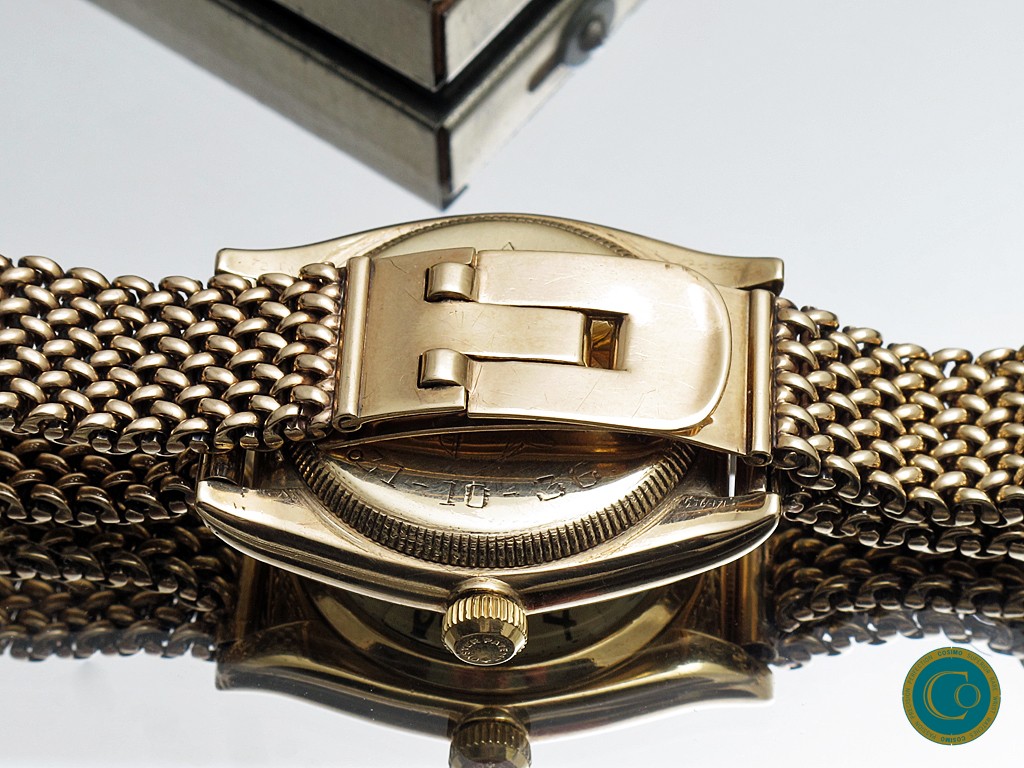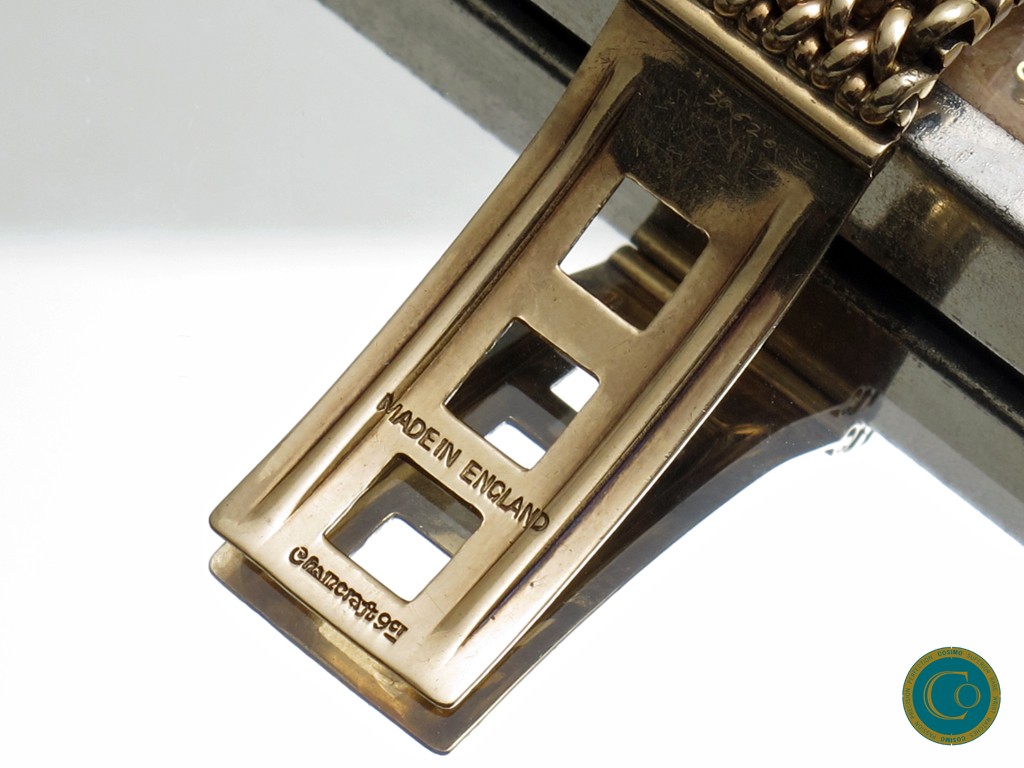 Super rare ( POW ) 9k gold Rolex Oyster Flat-Back from 1934
Super rare Rolex Oyster flat back from 1934.
Wit beautiful 2 tone dial.
The watch and made bracelet are made of 9k gold.
Both have English gold stamps, so I think the bracelet is sold with the watch in 30's 
Probable in Hong Kong where the owner was placed  
It has  beautiful engraving on the back side of the watch
What also give this watch a historical importend story
This watch was own by Major Arthur Nathaniel Braude 1902-1969
Who was station in Hong-Kong from 1928 till 1946
Major Braude was a prisoner off war ( POW) he was keep capture by the japanese in world war II
all the time he was a Prisoner he keept his watch hidden.
And after the war he returned back to England and Rolex has service his watch free of charge.
This flat back is in great condition, and has a real history!!!
import taxes & import cost are the expense of the Buyer. 
NOTE: All our watches are bank stored and can be visited with 1 to 2 days processing time
Price
Sorry, this watch has been sold.