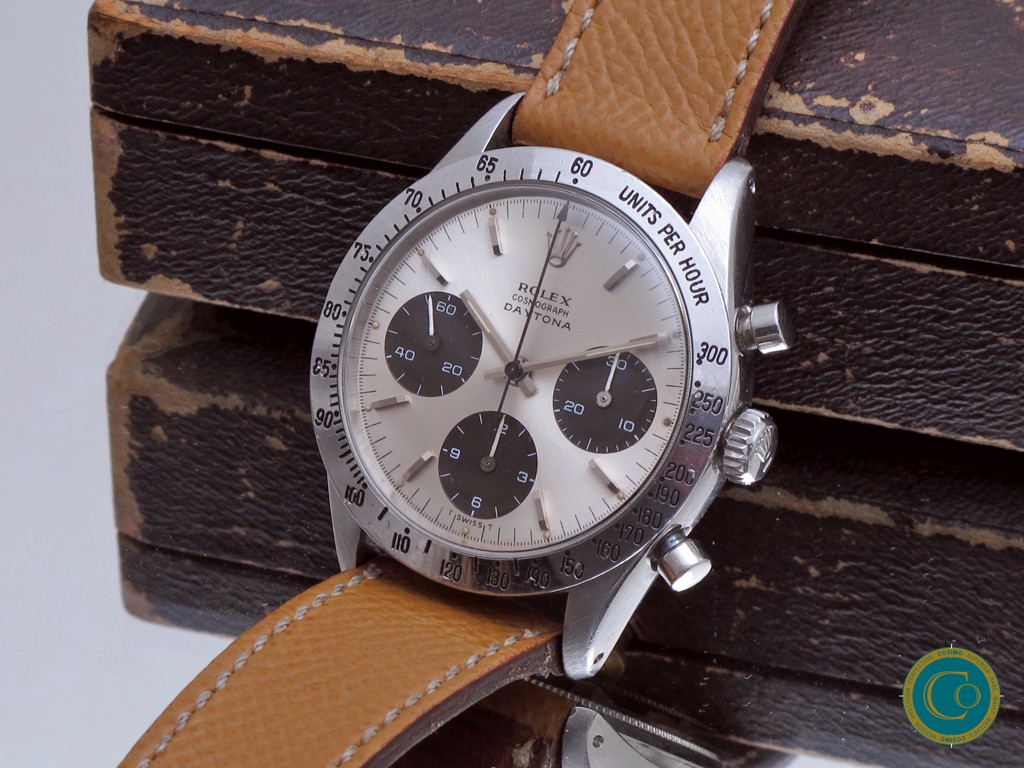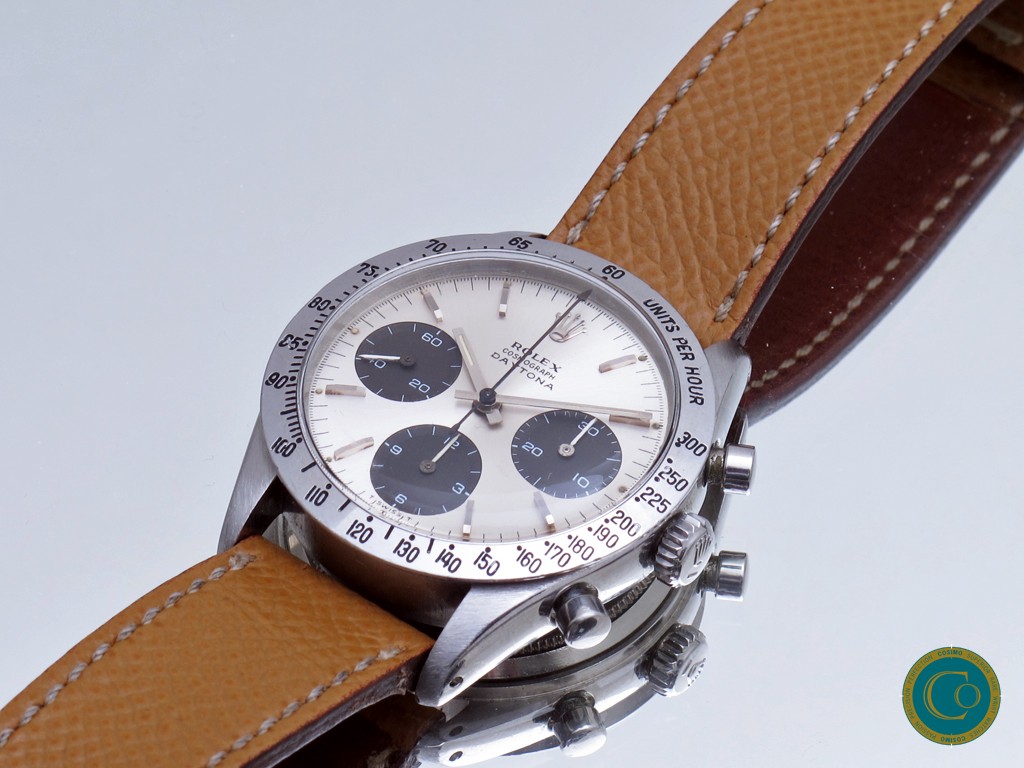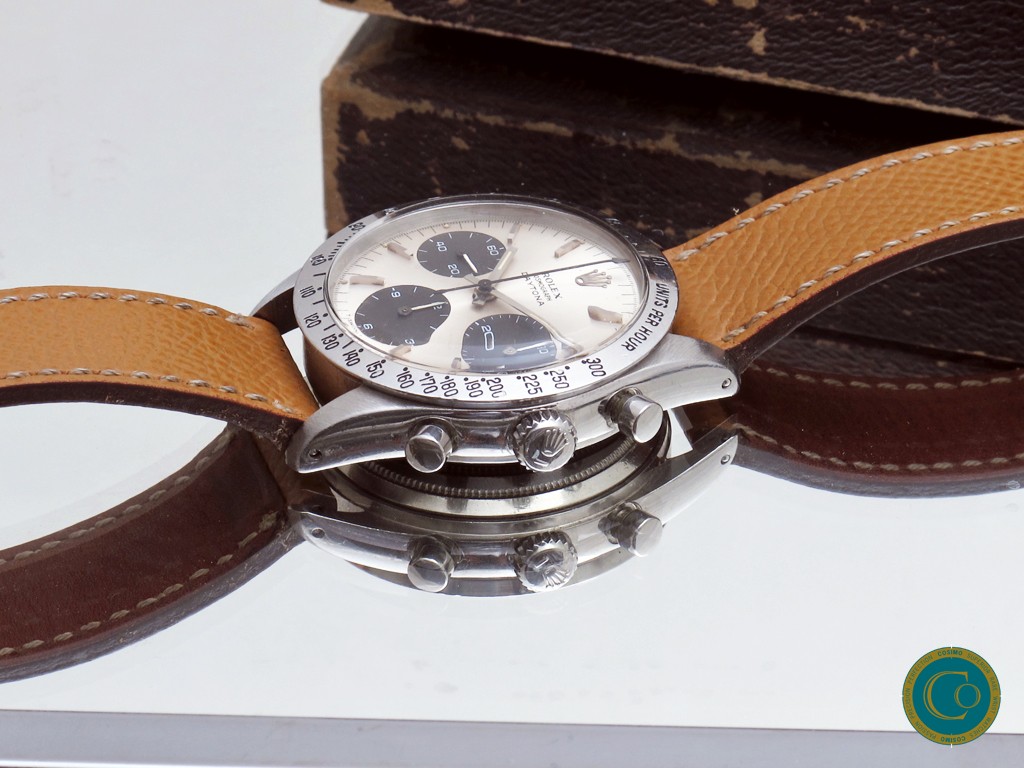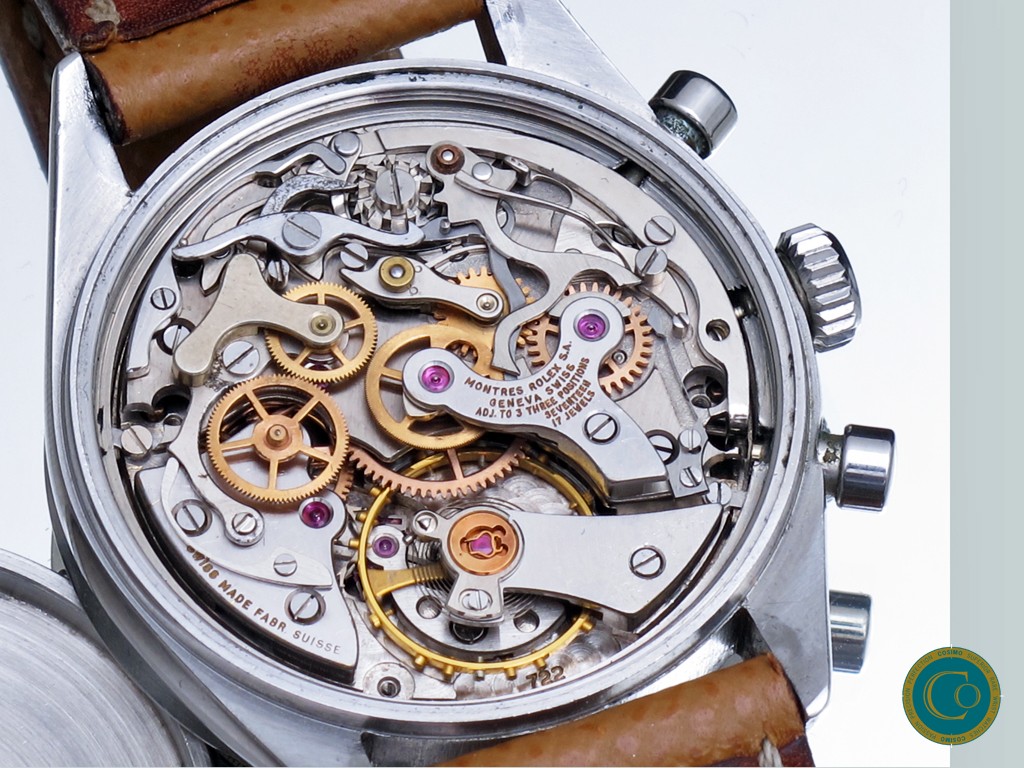 Tropical Rolex 6239 cosmography (big logo) Daytona from 1967
Beautiful and rare Rolex 6239 Cosmograph (big logo Daytona)
Big logo daytona are only made for one year in 1967
The watch is in perfect condition.
Still it has the 300km MKII bezel and the short mk1 pump buttons.
The sub dials are turning in beautiful chocolate tropical color, that make this watch even more special.  
Price
Sorry, this watch has been sold.